Faith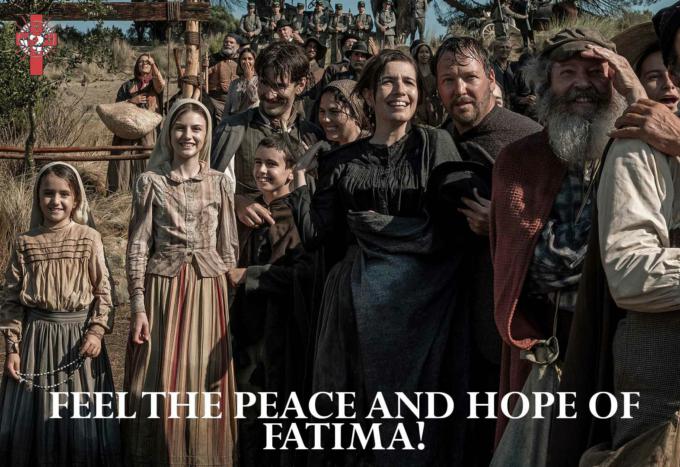 Propagation of the Faith
In her July 13, 1917 apparition to three shepherd children at Fatima in Portugal, the Blessed Mother spoke of a message of prayer and hope. She told the children to "Continue to say the Rosary every day in honor of Our Lady of the Rosary, to obtain the peace of the world and the end of the war, because only she can obtain it."

Each year, millions of people are drawn to the site of Mary's apparition. They come seeking many things, but when speaking to pilgrims the common themes related to us are those of peace and hope.

"I thought I'd be healed, and I was," said one recent visitor, "just not in the way I expected! I found hope and peace again."

"So many people arrive with a list of things to present to Mary, but in the end, they are all happy with what she gives them -- peace and hope," said another pilgrim.

We look to the Blessed Mother as a missionary, sent by her Son to call us back to Him, daily. And so, when we were presented with the opportunity to host a pre-screening of "Fatima", the Movie, at Our Lady Comforter of the Afflicted on Sunday night August 9th, we knew The Propagation of the Faith was in line with Mary's message.

All of us are called to be like Mary and bring Christ to the world. Our great tool is prayer, especially the rosary.

Our ministry promotes the World Mission Rosary to follow Mary's instructions and pray for the whole world. Each decade is colored for a populated continent of our planet; by praying it and asking God to bless all who live in those places, you are, in the words of Fulton Sheen, "embracing the whole world in prayer." Everyone who attends our benefit screening of the movie "Fatima" will receive a World Mission Rosary to do just that!

For those who feel Mary's call to visit the ground on which she appeared, we are also raffling off an all-inclusive pilgrimage for two, scheduled for 2021, to Fatima and Lourdes. Airfare, accommodations, all meals, a guide, driver, and even tips are provided for. The trip is valued at over $6,200! We are only selling 250 tickets at $100 apiece. Thanks to the generosity of Marian Pilgrimages, all proceeds will benefit the missions.

Is Mary calling you to Fatima and Lourdes and to help the missions, too? Go to www.propfaithboston.org and take a chance and find out!

- Maureen Crowley Heil is Director of Programs and Development for the Pontifical Mission Societies, Boston.
Recent articles in the Faith & Family section