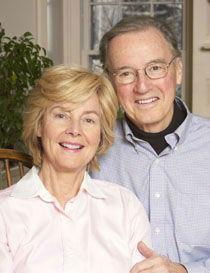 What profit a tiger mom if she... ?
---
Amy Chua hit a nerve last month. In early January, her book, "Battle Hymn of the Tiger Mother," made its debut like Tom Brady dropping in on a sorority house. Book reviews and columnists leaped on the book. Local talk shows had the perfect topic to keep the blood flowing in cold weather. No one, least of all the talk show hosts, could keep from entering the fray and taking sides.

For those few who were too busy shoveling January's snow, Amy Chua is a Chinese-American mother of two, apparently accomplished, teenage daughters. She is also a Yale University law professor. Her Tiger-mother method of parenting boils down to all-work-and-no-play-makes-Jack-and-Jill Ivy League shoe-ins. Dull? Forgetaboutit!

The Tiger Mother Method [TMM] requires a parental full-court attack on the prevailing world of childhood. Professor Chua brags that her daughters were not allowed to watch TV, play videogames, have sleepovers, have playdates, get less than A grades in school or have any frothy deviations, like being in a school play or on a sports team. On the other hand, they must play either the piano or violin, and practice a minimum of three hours a day without complaint.