New Hampshire Catholic college eyes move to Groton
By Jim Lockwood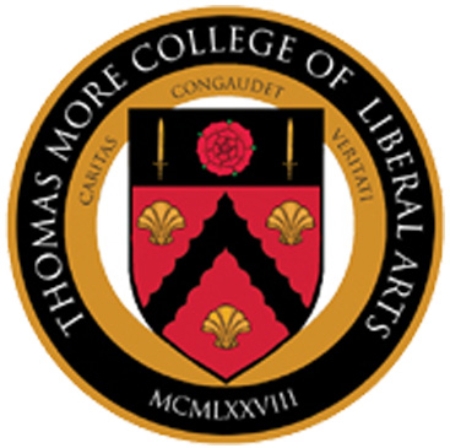 Posted: 3/25/2011
BRAINTREE -- The Thomas More College of Liberal Arts may be adding its name to the ranks of Catholic colleges in the Archdiocese of Boston in the near future.

Thomas More College (TMC), a four-year Catholic liberal arts college currently based in Merrimack, N.H., is taking steps to relocate to Groton. If all goes according to plan, the college would be operating in Massachusetts by 2013 or 2014.

"I'm hoping that it all works out," said TMC President William Fahey. "I really like the Groton location. It's a nice spot."

The college is in the process of purchasing property along Old Ayer Road in Groton, known by locals as the Bates property or the J. Geils Farm. The property was once owned by John Geils of the J. Geils Band.

However, the college would still maintain its Merrimack location, using it as a graduate school.

Fahey said the need to move is primarily based on the need to increase enrollment. He noted that current enrollment numbers do not allow for solid economies of scale and generating a strong enough revenue stream from tuition alone.

Fahey said that four years ago, the college's Board of Trustees authorized administration to expand the college to 300 students.

"We've needed a site that would allow that," Fahey said.

Currently the college enrolls 80 students on its Merrimack campus which is zoned for 95 students, Fahey said. He anticipates that next year enrollment will reach the maximum allowable there.

While 300 students would represent a nearly 200 percent increase to its current levels, the number would maintain the current social characteristics of the college.

"On the social side, 300 is very intimate and familial," Fahey said.

He said moving to Groton could allow the college to revive a former program that brought adults onto campus for continuing education in Church or cultural topics that paralleled subjects being discussed in the curriculum.

The property in Groton is also attractive to Fahey for geographic reasons.

The land is surrounded by over 100 acres of restricted agricultural land, Fahey said, which state statutes protect from being used for non-agricultural purposes.

Fahey noted that the property would afford students easy access to the center of town and public transportation.

"It's nicely situated for public transportation while still being protected and keeping the rural feel we want to have associated with Thomas More College," Fahey said.


Page 1 of 2

If you found this article interesting please consider helping us continue to spread the Good News.