Jesus' Eager Desire: Our Participation in the Sunday Mass
---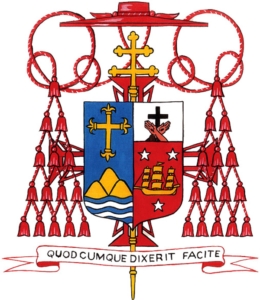 Pastoral Letter

Cardinal Seán P. O'Malley, OFM Cap.

November 20, 2011 Solemnity of Christ the King

A. Introduction: Family Meals

The Wednesday before Thanksgiving is the busiest travel day of the year. Every year so many of us willingly endure highway traffic jams and overcrowded airports because we want to be with family members on Thanksgiving, even when we know the turkey might be overcooked, the stuffing barely edible, and the conversation boring. Why? We go because we know our presence matters to our parents, siblings, family and friends -- and we love them. We each witness to this love for each other when we are present at table for Thanksgiving and other milestones such as birthdays, anniversaries, baptisms, First Holy Communions, weddings and funerals. Our presence is a sign to each other of the gift and the importance of family in our lives.