Cardinal pledges child protection 'at all times and in all places' on crisis anniversary
---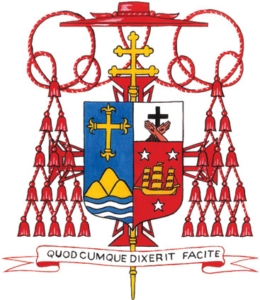 Marking the 10th anniversary of the clergy abuse scandal, Cardinal Seán P. O'Malley released a letter on Jan. 3, outlining the Archdiocese of Boston's ongoing response to the tragedy and continuing commitment to the protection of children.

In the letter, Cardinal O'Malley commits the archdiocese to a continued focus on the protection of children in the face of the clergy sexual abuse crisis of 2002.

The crisis erupted in January 2002 when a series of Boston Globe reports revealed that archdiocesan officials had transferred Father John Geoghan from parish to parish despite having received accusations that he was sexually abusing children. Subsequent reports and lawsuits exposed numerous other instances of clergy sexual misconduct with children, many dating back decades.

"We never can and never will forget our shock and revulsion at the revelations that for decades, children had been subjected to sexual abuse, devastating their lives and those of their families and loved ones," Cardinal O'Malley began the letter.

The cardinal went on to focus on the accountability of leadership within the Church.

"As leaders in the Church we must accept our responsibility for those failings and clearly acknowledge that Church leadership could have and should have responded more quickly and more forcefully," he said.