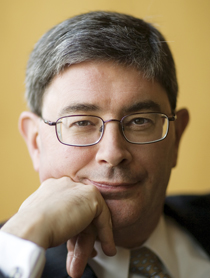 The weakness of tyranny
---
Blessed John Paul II loved the Christmas season. Guests in the papal apartment during his pontificate found the seasonal decorations up early in Advent; and, following Polish custom, they stayed up until Feb. 2, the feast of the Presentation of the Lord. The Christmas meal was traditionally Polish. Every year, John Paul would call his lay friends in Cracow, all assembled in one apartment, and they would sing Polish carols together for hours, over the phone.

Thirty years ago, however, the season took on a more somber tone. For on the night of Dec. 12-13, 1981, the Polish state, through the Polish army, invaded Polish society and imposed martial law throughout the country. There was no provision for martial law in Poland's communist legal code, so what the Jaruzelski regime declared was, technically, a "state of war." It was a fitting phrase, if unintentionally ironic.

On Christmas Eve, John Paul II placed a lighted candle in the window of the papal apartment, a gesture of solidarity with an international initiative begun in Switzerland by two clergyman, to protest the communist attempt to crush the Solidarity movement. The papal World Day of Peace Message for Jan. 1, 1982, condemned "the false peace of totalitarian regimes" and at the Angelus that day, the Pope asked everyone to pray for Poland, for what was at stake there was of great importance, "not only for a single country, but for the history of man."