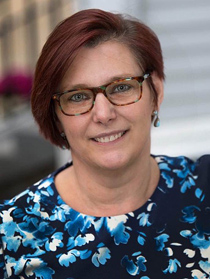 The space between
---
Nadja, our first year law student, has always enjoyed artistic pursuits. She won a children's best-of-show prize at the Topsfield Fair with a pencil drawing of a cat, majored in theater costume design along with Russian studies in college, and took paint, brushes, and canvas to Moscow during her two year teaching contract.
I have to admit that I love snowflakes, not the ones that pile up in driveways and close schools, but the paper snowflakes that often decorate windows and doors. Among Nadja's hobbies is making paper snowflakes. She's been folding paper circles and cutting them for years. I remember doing them in elementary school, but they never looked like hers. Hers are lacy poinsettias, oak leaves, angels blowing trumpets, silhouettes of Bethlehem, and three figures under a stable roof. Every one of them is amazingly intricate and beautiful.
This year, I decided to give it a try. When I asked Nadja to show me her secret, she told me something I've heard her say about almost everything she has ever made. Creating the design is all about "negative space." What you cut away -- the space between things -- is what creates the picture. In other words, what remains emerges from what is taken away.
Winter has a way of making things clear, mostly because there are just not as many of them. Leaves that obscure the branches of trees in summer have long ago fallen to the ground. Cars and bicycles, pedestrians, pets -- fewer of these are out and about. The same can be said for difficult times in our lives. Perhaps in some ways, the spaces in our lives give shape and definition to all the rest. These unseen in-betweens often feel empty. And the pain of cutting away part of the whole is very real. But it is also the process by which something even more whole -- and even more beautiful -- becomes visible.
Negative space doesn't have to be experienced negatively. What we lose can be worth more to us than what we gain (or think we do). Who we aren't helps us discover who we are. The commitments we make, and those we don't, define us. All these work together to reveal the underlying design, the work of art that longs to be freed from everything around it.
Page 1 of 2