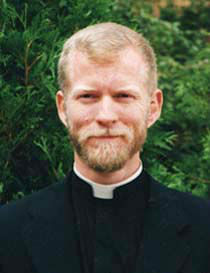 The premarital sex "test drive"
---
During a 2011 roundtable discussion on Fox News, guest commentator Jay Thomas argued that young people should not be too concerned when it comes to pre-marital sex, because nobody would choose to "buy a car without driving it first. You don't get married, and you don't learn about sex, by not having it." Any reasonable person would prefer to avoid someone who might be, in his words, "odd in the sack," much as any reasonable person would prefer to avoid getting a lemon when purchasing a new car. Mr. Thomas, therefore, could hardly envision anyone's committing to marriage without first "kicking the tires" a bit, and going for a sex "test drive."

The test drive analogy comes up short in a number of important ways, and premarital sex is not at all synonymous with a harmless "test drive." The context in which sex occurs is everything in terms of "getting it right." Separated from its proper context of marriage, it becomes a quick path to emotional and interpersonal wreckage. Since sex takes on its proper meaning only within marriage, it cannot be properly evaluated outside the marital commitment. It might be analogous to trying to evaluate the performance of a particular car before it has even been assembled or come off the assembly line.