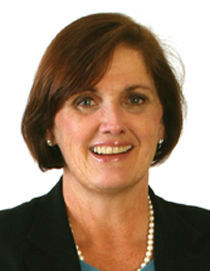 New Year, new hope
---
As we turn the calendar page from 2011 and 2012, we at Catholic Charities look hopefully to the New Year ahead. Despite the enormous challenges faced by many in our communities during this time of seemingly unending recession, examples of strength and resilience, optimism and determination, compassion and generosity abound.

You may have seen the Bus 19 Series story in December about two teenaged brothers, Johnny and George Huynh, in which Boston Globe reporter Billy Baker described the struggles their family has faced following their arrival in the United States from Vietnam. Like many newcomers who experienced unspeakable trauma and hardship in their country of birth, the Huynhs arrived in America with hopes for a new and prosperous life. However, the family struggled to adapt. Language barriers, cultural divides, personal tragedy and poverty have all taken their toll on Johnny, George, and their parents.

And yet, working together with our partner Emmett Folgert of the Dorchester Youth Collaborative, and with the ongoing support of Catholic Charities, Johnny and George remain optimistic. These extraordinary brothers are laser-focused on their education and are working hard both in and out of school towards a better future.