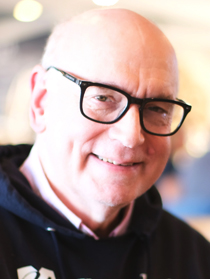 Time to figure out how to violate our consciences
---
Last Friday the Obama administration announced that it would not exempt religious employers and Catholic organizations like colleges, hospitals and charities from a new regulation requiring them to provide insurance coverage for sterilization and contraception, even if they cause abortion. The regulation, which goes into effect Aug. 1, but which federal officials said would be delayed another year until 2013 for church-related organizations, rides roughshod over the conscientious moral and religious beliefs of many Catholics and others. The effective date of the controversial regulation is conveniently after the presidential elections.
Catholic bishops, led by Archbishop Dolan, vowed to fight the measure in the court of public opinion, the legislature and the courts of law. "In effect, the president is saying we have a year to figure out how to violate our consciences...We're unable to live with this," he said.
By strange coincidence, just the day before, on Thursday, Dec. 19, the Pope had addressed a group of American bishops in Rome for their periodical ad limina visit. He said, "It is imperative that the entire Catholic community in the United States come to realize the grave threats to the Church's public moral witness presented by a radical secularism which finds increasing expression in the political and cultural spheres... Of particular concern are certain attempts being made to limit that most cherished of American freedoms, the freedom of religion. Many of you have pointed out that concerted efforts have been made to deny the right of conscientious objection on the part of Catholic individuals and institutions with regard to cooperation in intrinsically evil practices. Others have spoken to me of a worrying tendency to reduce religious freedom to mere freedom of worship without guarantees of respect for freedom of conscience."
Precisely.
Just last week the U.S. Supreme Court spanked the Obama administration over its overly-restrictive understanding of religious freedom. That case decided that a Lutheran school teacher fell within a constitutionally-mandated religious -minister exemption from government anti-discrimination laws. Otherwise, we would have the anomalous situation of government agencies deciding who could teach a particular religion, rather than the religion itself. The Supreme Court's decision in the case of Hosanna-Tabor Evangelical Lutheran Church v. EEOC was unanimous, which is evidence that the Administration was adopting an extreme and marginal understanding of religious freedom.
While the insurance regulation emanates from the Department of Health and Human Services, headed by the pro-abortion and nominally Catholic former governor of Kansas Kathleen Sebelius, the legal position came out of the Equal Employment Opportunity Commission, and was vetted by the Department of Justice. This is all evidence that the buck stops at the President, who is making hash of the first freedom of the First Amendment, freedom of religion.
Page 1 of 2