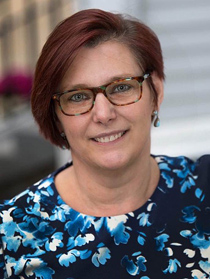 Questions and answers
---
You can interrupt a question at any time to answer it, but you'd better make sure you're answering the right question. If your team gives an incorrect answer, you lose five points. If the opposing team then answers it correctly, they get ten points. So how much does a wrong answer cost you? Fifteen points. If you think you know the answer, don't answer the question. Only answer the question if you know that you know the answer.

At Malden Catholic's Quiz Bowl, however, middle school students master considerably more than just what they're already studying in class. They learn about themselves, and in the process gain a tool chest of life skills that will make them better at whatever they do. That's why I really like coaching St. Patrick's Quiz Bowl teams. (Of course, placing high on the day's rankings doesn't hurt!)

Studying six subject areas and five wild card topics takes dedication. But that's less of a burden when it all becomes a game. It doesn't take long for kids to realize that even the least interesting facts can be riveting when there's someone else sitting across the room who wants to win as much as you do.