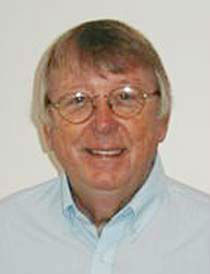 Jeremy Lin
---
There's an inspiring sports story laced with the stuff that dreams are made of percolating in that most hard-boiled and unforgiving of settings, New York City. Consider the arguably even greater curiosity that it was incubated at that hoops-nutty jock-factory, Harvard University. Will wonders never cease?
We speak, obviously, of that incipient legend in the making, Jeremy Lin, the 23 year old wunderkind of the New York Knickerbockers, who within a mere fortnight is rising from the ragtag existence of an obscure and itinerant gym-rat to the veritable status of ''Toast of the Town'' in the very toughest town in the land and the one where that distinction matters most.
If you are tempted to marvel about how "this could only happen in America" stash it. For our wondrous tale is actually rooted in China; or more precisely, Taiwan, where Jeremy Lin's folks are from.
He was raised in California, played high school ball with modest distinction while maintaining a 4.2 GPA, got a sniff from usually astute Stanford which opted to pass on him, and only landed at Harvard via an improbable mix of happenstance and sheer luck. Like all the truly ordained, there seems to be a vaguely elusive guiding hand to Jeremy Lin's improbable destiny, which encourages the burgeoning myth holding that there's something other-worldly about him. In his apparent humility -- which has thus far added greatly to his appeal -- Lin would surely scoff at that.
It needs to be repeated that this lilting rags to riches tale is less than two full weeks in the evolving, as this is written. There's plenty of opportunity for harsh reality to rear its ugly head or investigative journalism to take some of the bloom off this rose sprung from a bed of rocks. Even more viable is the possibility that the NBA's mercenaries will bring their total focus to bear on this Ivy League upstart who clearly does not know his place and succeed in bringing him down with a crash by the Ides of March.
Such stuff happens all the time in all the games we play. In baseball, it's a specialty. Old-timers will forever cite the Dodger's "Pistol Pete" Reiser as the ultimate example. Reiser tore the National League apart one season and was proclaimed ''the new Ty Cobb.'' But after crashing into Brooklyn's centerfield fence a couple of times he was soon just another journeyman. The Tigers had an equally spectacular example in 1976 in Mark Fidrych, the beloved "Bird." But after one glorious season the Bird was just another sparrow.
Injury is usually the great equalizer. But sometimes it's just a matter of the fantasy running out of mojo. Call it, "flash in the pan syndrome." About 40 years ago the Red Sox had an unheralded Connecticut kid who with little fanfare came out of nowhere to light up the skies, crunching three homers in one game. A month later Joe LaHoud was back on terra-firma, fated to be no more than a spare picket with a .223 lifetime batting average. Some 20 years later the Red Sox came up with another stroke of heat-lightening in Phil Plantier. But maybe the best example was a Yankee, Kevin Maas, who for about three months was being favorably compared to Roger Maris only to be gone for good a year later.
But not forgotten. It's the Kevin Maas precedent that most worries New Yorkers who have fallen head over heels for the unassuming, gracious, improbable and -- so far -- dazzling Jeremy Lin.
After "starring," in that polite sense of the word favored at fair Harvard, Lin was, of course, not drafted by the almighty and all-knowing NBA. His rookie year was spent suffering at the end of hapless Golden State's bench appearing in only 29 games while averaging just a couple of points when he did play. In the chaos of the labor dispute's messy aftermath, he got no chance to prove himself early this season and was cut by two teams before being waived to the Knicks and promptly assigned to the Erie Bay Hawks of the "D-League." You're free to assume few Harvard grads with a degree in Economics have lately sunk lower.
He was on the brink of being cut again when he had one great game with the Bay Hawks and somebody with sufficient clout back in New York noticed, maybe because three of the lowly Knicks' guards just happened to be down with injuries. But what if the kid had the flu that night and not played for Erie or there'd only been two Knicks' guards sidelined, not three. Might Lin then have sunk into basketball oblivion? Put it this way; how many guys have been cut three times in half a season and garnered a fourth chance? Sometimes the margin is so thin the only answer that makes any sense is "Kismet."
Page 1 of 2