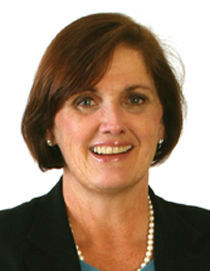 Everyone deserves the opportunity to succeed
---
The numbers are dizzying: a single Super Bowl commercial spot had a three million dollar price tag. Facebook's Mark Zuckerberg is expected to have a net worth of between 21 billion and 28 billion dollars when the company goes public. Fifteen million dollars were spent by a single candidate, in a single state during the Republican Party primary season. It seems that we are on track to out-spend the record breaking 5.3 billion dollars spent on the 2008 Presidential campaign.
And yet people in this country are getting poorer. Recent U.S. Census Bureau data tells us that 46 million Americans are living in poverty today, more than ever before. The Boston Foundation's Measures of Poverty Report notes that throughout 2005-2009, an estimated 90,000 Bostonians -- not including college students -- were living in poverty. In addition, last week the Corporation for Economic Development (CFED) released its 2012 Assets and Opportunity Scorecard. The 2012 Assets and Opportunity Scorecard indicated that there is diminishing financial security in the United States, with over a quarter of households -- 27 percent -- qualifying as asset poor. This means that these households lack the savings or assets to cover their living expenses if they lose income due to a layoff or other emergency. This is a 21 percent increase over those in asset poverty captured in the 2009-2010 Scorecard.
The challenges we face responding to the needs of those living in poverty are many, and it is clear that a public/private partnership is essential in our efforts.
One of the most effective public antipoverty strategies is the federal Earned Income Tax Credit or earned income credit. EITC or EIC is a refundable tax credit for individuals and families who have low to moderate earned income. Families who earned less than $46,000 in 2011 are eligible for the EIC tax credit. When the tax credit exceeds the amount of taxes owed, it results in a tax refund to those who claim and qualify for the credit. According to the IRS, this tax credit is provided, in part, to offset the burden of Social Security taxes and to provide an incentive to work. And yet, the IRS estimates that more than $15 million in Boston alone goes unclaimed every year.
There are a number of ways to learn more about the EITC, including calling the IRS at 1-800-829-1040, or online at
www.eitcoutreach.org
. Many cities and towns and also sponsor free tax preparation services, and libraries across the state have information available regarding the EITC tax credit.
Page 1 of 2