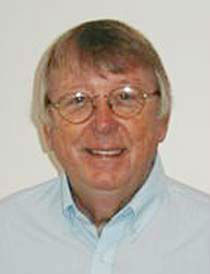 Play ball
---
With apologies to the poet: "Spring training begins. All's right with the world."
Well, maybe not so much if your team comes from Pittsburgh, Kansas City, Cleveland, or Queens. But the play's the thing even if you have to read about it from a snow bank in St. Paul.
This precious institution of a game that is changing too fast for the tastes of many of its adherents bursts from the gates this year bearing an odd mixture of exceptional promise and deepening doubt. It's never been healthier or stronger, vigorously assert its sachems led by the iron fisted Commissioner-for-life. Well then why are they constantly tinkering with it?
So long and unshakably arch - traditional, it's the game that featured only one, winner take all, post-season event for eight decades and never allowed a team to budge from its mooring for a half century. Now they aren't even sure what their playoffs will look like or how the two leagues will soon be composed, for that matter. The MLB has little more stability than the NHL or NBA. But it does have labor peace and everyone is making lots of money. In fact, they are wallowing in it.
Before spring training ends, there's the significant probability that a second-rate hustler who grossly mismanaged his crown jewel of a franchise bringing disgrace to the game will walk away having reaped more than a billion dollars in profit while roughly tripling his investment in less than a decade. How decidedly vulgar! Is this what Baseball has come to be all about? Maybe not entirely but rather too much for comfort, says I.
Back on the field, which is where you'll find the only action most patrons give a hoot about, spring training introduces us to a fine mess of stuff to chew on.
Among them, the struggle to re-construct the Red Sox fragile psyche ranks front and center hereabouts. Doctor Bobby Valentine, never known for his patience, is in charge of this case. A whole winter of simmering and whimpering spiced with spectacular upheaval has brought us no closer to understanding how that epic meltdown that ended last season could have even been thinkable. It's left to Doctor Valentine, who has never been known to suffer fools gladly, to get it figured out in the next six weeks, after which he can deal with such relatively trivial issues as the state of the starting pitching, the quality of his relievers, the health of his third baseman and leftfielder, and the casual matter of who's at shortstop.
Early efforts to address the problem have not been impressive. Acceding reluctantly to widespread demands they display a little contrition, the pitchers at the heart of last fall's fiasco have given limp performances smacking of the untamed ego and arrogance that undoubtedly fueled the disaster.
Swaggering Josh Beckett widely assumed to have been the ringleader allows he may have been guilty of "lapses in judgment" and "mistakes in the clubhouse," but then emphatically declares, "And that's about as far as I'm going to go."
That's contrition? The words are weak and the body language is awful. Actually, Beckett showed his true colors a couple of days before reporting to camp when he railed about the sanctity of the clubhouse. You always know a baseball player is stone, cold, guilty of whatever he's charged with when he invokes the timeless "what goes on in the clubhouse stays in the clubhouse" war cry. It dates back to the Golden Age of Rube Waddell.
Is it important that they get down on their hands and knees and beg for forgiveness? Should we reduce highly spirited and competitive young athletes to silly putty merely to exact petty revenge? Probably not! It's not as if wanton behavior in this game is unprecedented. Some of the dumbest of it has been woven into the game's most charming mythology. Babe Ruth feasted on hotdogs between at-bats. Paul Waner played so drunk that when he was asked what pitch he hit he replied, "The middle one." Maybe it all comes down to the simple notion that we all know Babe Ruth and you, Josh Beckett, are no Babe Ruth!
No one is demanding they make a pilgrimage to the Holy Land draped in sackcloth and ashes. But wouldn't it be nice if they agreed there might be some connection between the way they played and the way they behaved. At least Jon Lester, one of Beckett's alleged sidekicks in the misbegotten clubhouse capers, acknowledges the paying fans have every right to be ticked-off. None of the players, however, yet concedes the media has a right to report their capers. It will be fun watching the Red Sox sort all of this nonsense out this happy spring.
Meanwhile -- contrary to the conventional wisdom -- there's the notion here that the Yankees' prospects are little more solid. Their one and only big moment -- those thunderous pitching moves the night of January the 13th -- may prove a mixed blessing. Hiroki Kuroda, the very mature Japanese right-hander plucked from free-agency, is a smart pick-up, if not a blockbuster. The doubt concerns that much larger deal with Seattle. Not that the promise of the massive and flame-throwing Michael Pineda is anything less than unquestionably huge. But the price -- premium slugging prospect Jesus Montero -- was downright frightening.
Page 1 of 2