The collects of the Lenten season -- the First Sunday
---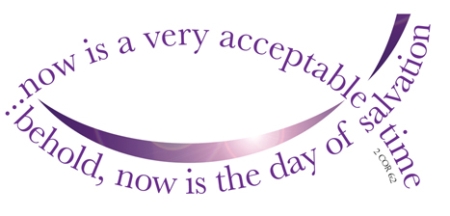 Grant, almighty God,

through the yearly observances of holy Lent,

that we may grow in understanding

of the riches hidden in Christ

and by worthy conduct pursue their effects.

This very ancient prayer was found in the earliest Sacramentaries, but was lost to the Church by the time printing presses churned out the first liturgical books in the sixteenth century. When it was rediscovered by scholars in the last century, this collect was restored to the place it once held on the first Sunday of Lent.

Attributed by some to Pope Leo the Great, the prayer contains a curious phrase in the second line, making reference to "the sacramentum of holy Lent." For us, the phrase "the Sacrament of Lent" seems very strange. However, the "observances of holy Lent" to which we are called do have a certain sacramental character to them.

What is a Sacrament? I remember the answer from my Baltimore Catechism: "A sacrament is an outward sign instituted by Christ to give grace."

The observances of holy Lent are just such outward signs: for when I fast from food and from vengeance and from anger and from hate, I grow in understanding of the riches hidden in Christ: Christ who graciously showers me with mercy and peace and love.