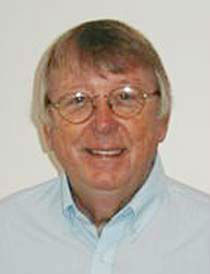 Some local and national issues
---
PED
It was a fine note on which to formally launch another baseball season. Ryan Braun, erstwhile star of the Brewers and once highly regarded impeccable fellow, wriggles out of drug trouble with MLB's PED Police, leaving everyone's nose out of joint.
There were no winners in this fiasco; not baseball's new and so-called fool-proof testing system, not the commissioner and his cronies in their much too clumsy and belated campaign to clean up their game, and certainly not the once sainted but now forever stained young Mr. Braun, hitherto considered one of the game's most accomplished and respected players and the sitting MVP of the National League.
The loopiest of loop-holes that got him off the hook -- a needless and inexplicable two-day delay in shipping his urine sample to the drug lab after he was tested during last fall's playoffs -- only further muddles baseball's supremely muddled drug program. It has been a random, arbitrary, and injudicious crapshoot from the get-go and this latest mess only serves to reaffirm all that.
In their newly acquired piety on the issue the owners led by the Grand Poohbah himself, Bud Selig, are furious. They are never so transparent as when they are professing righteous indignation. But the arbitrator who cast the deciding vote -- a chap, by the way, who has been ruling without controversy on baseball issues for more than a decade -- was absolutely correct in absolving Braun. The process is simple and it is clear and it must be scrupulously observed or it doesn't count. These birds, and that includes both baseball management types and the Justice Department gumshoes working this beat, have gotten away with fudging fairness too long.
Frankly, if I'd been an arbitrator I would have also vigorously pursued the question of why and how the results of Braun's urine test -- which were supposed to be absolutely confidential -- were leaked to ESPN which joyfully revealed his allegedly high testosterone level just days after the sample reached the lab. Someone needs to ask, "What the blue blazes is going on here?" Does no one connected with baseball understand the meaning of the word, "confidential"? The violation of that guarantee -- be it by a lab-worker, an owner, a front office apparatchik, or some corrupt PED cop -- would have been grounds enough for me to dismiss the case against Braun, had I been on that panel.
But beating the rap does not amount to "exoneration" for Braun who -- I shall keep emphasizing -- had long been regarded as high among the straightest shooters in the game. Beating the rap spares him a 50-game suspension and the loss of roughly six million bucks in salary but one suspects he'd have gladly paid more for exoneration.
Those who know him well will never believe he was guilty but those who don't -- and that includes the rest of us -- will always wonder. Thereby, Braun emerges the biggest loser even if "technically" he won. If indeed he is innocent, the injustice of the thing is substantial.
Bruins moves
When the Bruins were roaring through the NHL schedule like a runaway freight train in November, December and much of January, old friend Harry Sinden was saying he was powerfully impressed but holding his breath because he'd never seen the Bruins go so long without being sabotaged by injury. It was certainly true enough all last season and much of this one. Moreover, Harry had every right to ponder the irony; injuries -- some memorably cruel -- having sabotaged a succession of fine teams he assembled here.
Entering the stretch with another Cup seemingly within reach it is time for the rest of Bruins Nation to collectively hold its breath because Harry's implicit fears are being realized. It's possible we've seen the last of Nathan Horton for the season. If Rich Peverley returns it will be as damaged goods for the playoffs. Currently, vital defenseman Johnny Boychuk is also sidelined with a head injury. Other dependable regulars are on the cusp. The long and brutal season approaches crunch time. Adequate depth is crucial.
Might their frantic trade-deadline moves be enough? On the surface they seem minor. But so did the acquisition of canny veteran Mark Recchi three years ago and the results proved wonderful. Clearly, the Bruins think Brian Rolston -- also nearing the end of a very classy NHL career -- could prove a nifty Recchi redux. At a minimum it's small atonement for having stupidly dumped Rolston seven years ago in a caper that's never been satisfactorily explained. They also add Greg Zanon, one of those gritty defensemen always highly valued in the NHL.
On the surface the price, including once highly rated prospect Steve Kampfer and two unknown kids seems minimal. But only a fool judges deadline deals on the day of the deadline. You may recall few were impressed when they landed Peverley and Chris Kelly at the wire last year with all the hoopla being focused on the Tomas Kaberle acquisition.
A year later, the Bruins would not be defending champs without Peverley and Kelly while Mr. Kaberle is history.
Harvard's Lin
Page 1 of 2