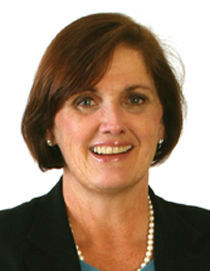 The Feinstein Challenge
---
Whenever I meet someone for the first time and the conversation moves to sharing more about the work of Catholic Charities, I find that people are genuinely surprised to learn the extent of requests for basic needs services in our communities. Despite promising job growth numbers and reported decreases in unemployment, requests for food continue their steady increase as do requests for rental, heat and utility assistance.
Our capacity to meet the increased need for food assistance has been greatly increased thanks to new funding targeted towards improving our operational capacity to distribute food. In December Catholic Charities received a generous grant from Jane's Trust to support our food pantries. The grant provided funds to purchase a truck that has allowed us to pick up and deliver even more food to our food pantries. Our largest food pantries are now distributing 15,000 pounds of food per week, up by 3,000 pounds per week. We have also been able distribute healthier foods, including the fresh produce that, in these difficult economic times, so many cannot afford on their own.
For many years, Catholic Charities has served as the safety net for those struggling to get by in Greater Boston. Our food pantries and emergency assistance programs help those working and living in our communities, providing for the basic needs they require to stay self-sufficient, to continue working, going to school and contributing to society. We are not alone in our push to ensure everyone in need has access to food, clothing and a safe place to live.
One long-time champion in the fight against hunger is philanthropist Alan Shawn Feinstein. His story is an interesting and unusual one. Massachusetts born and raised, Feinstein began his career as a teacher. Following his graduation from Boston Teachers College, Feinstein taught in Massachusetts public schools for a number of years before marrying and settling in Rhode Island. It was there that he and his wife, a child psychiatrist, raised their family.
Page 1 of 2