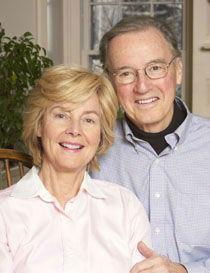 Pilgrimage
---
It's an old story. Folks have taken a pilgrimage and they are changed. Returning to their home, the familiar surrounds seem different and somehow off-kilter. The people are about the same, but you are different.

You recall your first pilgrimage and its surprising impact on your being. We went to Fatima because at the time we were living in Portugal. Our friends said we simply had to go. It was not our type of thing. In Portugal one gets used to outward shows of faith. Roadside devotionals were common. On the bus we were moved by the faith of the pilgrims. We saw people climbing stony steps approaching a shrine on their knees. We were bound for the field where three children saw a vision of the Virgin Mary in 1917.

When we read Chaucer's "Canterbury Tales," we had vague ideas of sinful people telling their woeful stories and trying to save themselves. Seeing Martin Sheen in "The Way," wakes up the possibility of change in our modern lives. "The Way" in the movie is the Camino de Santiago, also known as The Way of St. James. It is a walking path from France to a shrine in coastal Spain. In the movie, the main character meets three other pilgrims and they form their bonds and reveal their secrets. No matter what mood bereaved father Martin Sheen harbored as he set out, his journey changed him.