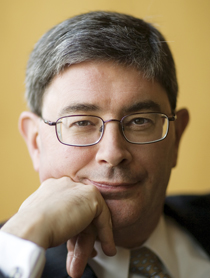 Cardinal Dolan and the new evangelization
---
The irrepressibly effervescent personality of Cardinal Timothy Dolan may tempt some to think of the archbishop of New York and president of the U.S. Conference of Catholic Bishops as the latest in a line of glad-handing Irish-American prelates, long on blarney and short on depth. Succumbing to that temptation would be a very serious mistake. For Cardinal Dolan is a man of formidable intelligence, a historian trained in the school of the late John Tracy Ellis, dean of the classic historians of Catholicism in the United States.

That historian's-eye view of the contemporary scene and its antecedents in the immediate past, linked to a deep insight into the meaning of Vatican II and the pontificates of John Paul II and Benedict XVI, produced a remarkable speech to the College of Cardinals on Feb. 17, the day before Dolan received his red hat. Like everything else Cardinal Dolan does, his speech that day was delivered with brio, and it was that bubbling energy that got most of the press attention. Yet Dolan's key proposal--that the Church is entering a new phase of its history--was a bold one, and may set the terms of discussion for the Church of the future:

"As John Paul II taught in 'Redemptoris Missio,' the Church does not 'have a mission,' as if 'mission' were one of many things the Church does.