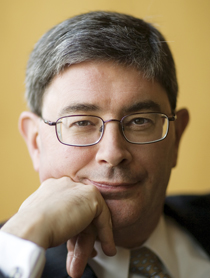 The differences the Pill has made
---
Mary Eberstadt is my friend, but I'll risk charges of special pleading and self-plagiarism by quoting my endorsement on the dust jacket of her new book, Adam and Eve after the Pill (Ignatius Press): "Mary Eberstadt is our premier analyst of American cultural foibles and follies, with a keen eye for oddities that illuminate just how strange the country's moral culture has become." That strangeness is on full display in the ongoing controversy over the HHS-"contraceptive mandate"--an exercise in raw governmental coercion depicted by much of the mainstream media (and, alas, by too many Catholics on the port side of the barque of Peter) as a battle between Enlightened Sexual Liberation and The Antediluvian Catholic Church. Anyone who thinks of this battle in those terms should spend a few evenings reading "Adam and Eve after the Pill."
As the talismanic year 2000 approached, and like virtually every other talking head and scribe in the world, I was asked what I thought the history-changing scientific discoveries of the 20th-century had been. And like the rest of the commentariat, I answered, "splitting the atom (which unleashed atomic energy for good or ill) and unraveling the DNA double-helix (which launched the new genetics and the new biotechnology)." Today, after a decade of pondering why the West is committing slow-motion demographic suicide through self-induced infertility, I would add a third answer: the invention of the oral contraceptive, "the Pill."
With insight, verve and compassion, "Adam and Eve after the Pill" explores the results of what Mary Eberstadt bluntly describes as the "optional and intentional sterility in women" the Pill has made possible for three generations. A careful analysis of empirical studies, plus a close reading of literary sources, leads Eberstadt to conclude that the "human fallout of our post-Pill world" has been severe. How? "First, and contrary to conventional depiction, the sexual revolution (which the Pill made possible) has proved a disaster for many men and women; and second, its weight has fallen heaviest on the smallest and weakest shoulders in society--even as it has given extra strength to those already strongest and most predatory."
Page 1 of 2