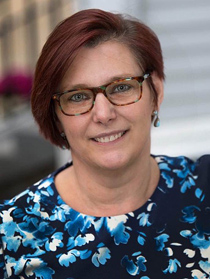 Unexpected
---
Have you ever noticed that even when God tells us what will happen, we still ended being surprised? There is no greater proof of that than Easter. Suffering heals. Sin is swallowed up by self-sacrifice. The gates of paradise are opened, even to those of us who are justly sentenced thieves or revolutionaries. Death gives way to life as we have never imagined it. His tomb -- and with it every tomb -- is empty.
So why, then, does the Christian life have a reputation for being dull and uninteresting? How can faith in a God who is always doing something new ever become irrelevant or old fashioned? How and why do those notions become the generally accepted narrative about Christianity when nothing could be further from the truth?
Our culture has become increasingly secularized and hostile to religious faith of all kinds. Yet while our society has changed a lot in the past twenty years, it seems most of the people in it haven't. The overwhelming majority of us still believe in a power greater than ourselves, as well as in some sort of life after death. We hang onto those beliefs even when we stop going to church; even when we give up on "traditional" moral values. That, to me, seems like the window that opens when the door slams shut.
It's easy to become discouraged with the corruption, immorality, and evil that is so evident around us. It may be even easier to fall prey to similar temptations in our own lives. But we should not sell God short, or come to the conclusion that he can't handle the ways things are any better than we can or do. God is Creator; that is, God is creative. He is also powerful, active, and very much alive!
So what should we expect? That God will be present, that he will act, and that he will work his will not just despite obstacles, but through them. And, we should expect to be surprised -- not surprised that God will do something, but surprised by how he will do it. That "something," by the way, isn't much of a mystery. The divine agenda has been constant from the beginning. God loves, therefore God creates. God loves, therefore he redeems. God loves, therefore he sanctifies. God does everything for love, and because of it.
Page 1 of 2