'Death sat upon the bow of the Titanic'
---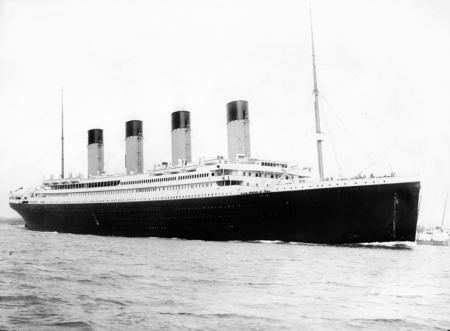 RMS Titanic departing Southampton, England, on April 10,1912. Courtesy photo
A century ago this week, the world was shocked at the sinking of the great steamship the Titanic and the loss of life near the coast of Newfoundland.

The Titanic, built in Belfast in 1911, set sail on its maiden voyage from Southampton, England at noontime on April 10. The ship stopped at Cherbourg, France at 6:30 in the evening and at Queenstown, Ireland at 11:30 the next morning to pick up more passengers. A total of 2,228 were on board as the ship headed off to the open sea. Historical research tells us the ship struck an iceberg at 11:40 p.m. on April 14 and sank at 2:20 a.m. on April 15. The Carpathia, one of several ships responding to distress calls from the stricken liner reached survivors in lifeboats at 4:10 a.m. News of the disaster made headlines in most American newspapers that Monday morning but confusion reigned as to who was alive and who has perished. The Carpathia reached New York on Thursday evening, April 18 with hundreds of reporters and families awaiting their arrival.

The following week, The Pilot of April 27, 1912 ran a front page story with the headline "Death Sat Upon The Bow Of The Titanic."