The collects of Easter: The Third Sunday
---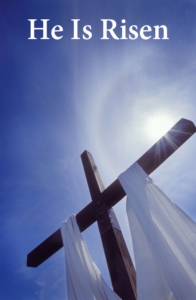 iStock photo
May your people exult forever, O God,

in renewed youthfulness of spirit,

so that, rejoicing now in the restored glory of our adoption,

we may look forward in confident hope

to the rejoicing of the day of resurrection.

We're on our third week of meditating on the Easter mysteries...21 days down and 29 to go! The Easter season is the longest of all the seasons of the Church year, but maybe that's because there's just so much to think about!

In today's collect, for example, we hear a word we have not used since the Easter Vigil. Did you hear it? It's the very first word of the Paschal proclamation sung on the Easter night: Exult!

Now we have heard it before in the form "exaltation," that is to rejoice in an extraordinary way. Exaltation is an almost unconstrained form of rejoicing. The Easter Proclamation, or Exultet, as it is often called, actually uses three words for our reaction to the Resurrection of the Lord. The first is Exult:

"Exult, let them exult, the hosts of heaven,

Exult, let Angel ministers of God exult,

let the trumpet of salvation sound aloud our mighty King's triumph!"

This is followed by a slightly less intensive word: be glad!

"Be glad, and let earth be glad, as glory floods her,

Ablaze with light from her eternal King,

let all corners of the earth be glad, knowing an end to gloom and darkness."