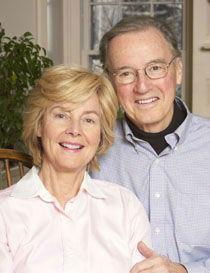 A kiss is not a kiss
---
How often have you heard people say something like, "I'm sure glad I'm not part of today's dating scene. What a terrible way to find a life-time mate." Or, "Who wants all this 'new freedom' and the sexual expectations that come with it?"

Granted, we are not of the younger generation or participants in the new sexual scene. Nevertheless the panorama is hard to ignore. Whether you turn on your televisions set, open the newspapers or go to the movies, our new sexual freedom is "in-your-face." There is little doubt that the discovery and marketing of the contraceptive pill changed our manners, our music and how we live our lives. Like most drugs, the pill, too, has its side effects. Besides the physical ones, there are the more costly social consequences.

This revolutionary drug profoundly changed our attitudes and customs about marriage, family and children. The pill has ushered in an era of no-consequence sex, promising to bring a cornucopia of happiness. Wise minds from Aristotle to Pope Benedict XVI tell us that the purpose of life is human happiness.