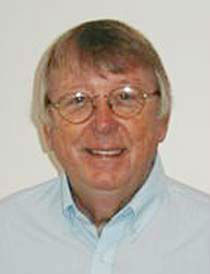 Farewell to Lord Stanley's Cup
---
Bye, bye Stanley. We hardly got to know ye again. Let's hope it's not another four decades before we re-new acquaintances.

On the other hand, it's been well more than two-score years and counting since the Maple Leafs, another once dashing and mighty franchise, last waltzed with you. Nor has there been a murmur in recent memory from the Canadiens, who so long espoused a divine right to your considerable charms. The Rangers are sniffing around again but having won exactly one Cup in the last 72 years, I'd speak softly, if I were them.

The point being that there's no challenge in sports tougher than winning the Stanley Cup. Especially since the NHL has swelled to the "original thirty," penalizing equally competence and historical stature in the determined effort to promote a blissful if too predictable parity and with it a measure of cultural significance in the sunbelt. The only way to promote hockey in places like Arizona and Tennessee is to guarantee that the local team won't get reduced to cannon fodder for a full generation.

You should never use absolutes like "never" when discussing sports. But one feels fairly comfortable predicting the age of the hockey dynasties is dead and gone. In the 15 season stretch from 1976-1990, three teams won 13 Cups -- the Oilers (five times) and the Canadiens and Islanders (four each). Nevermore! Hell will freeze over first.