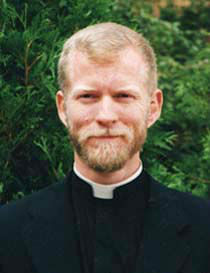 Powerlessness, or the hidden power in our suffering?
---
In a 1999 study published in the Journal of the American Medical Association, patients with serious illness were asked to identify what was most important to them during the dying process. Many indicated they wanted to achieve a "sense of control." This is understandable. Most of us fear our powerlessness in the face of illness and death. We would like to retain an element of control, even though we realize that dying often involves the very opposite: a total loss of control, over our muscles, our emotions, our minds, our bowels and our very lives, as our human framework succumbs to powerful disintegrative forces.

Even when those disintegrative forces become extreme and our suffering may seem overwhelming, however, a singularly important spiritual journey always remains open for us. This path is a "road less traveled," a path that, unexpectedly, enables us to achieve genuine control in the face of death. The hallmark of this path is the personal decision to accept our sufferings, actively laying down our life on behalf of others by embracing the particular kind of death God has ordained for us, patterning our choice on the choice consciously made by Jesus Christ.