The collects of Easter: The Sixth Sunday and the Ascension of the Lord
---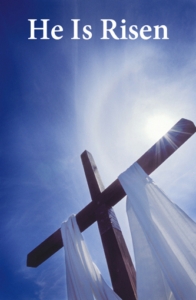 iStock photo
The Sixth Sunday

Grant, almighty God,

that we may celebrate with heartfelt devotion

these days of joy,

which we keep in honor of the risen Lord,

and that what we relive in remembrance

we may always hold to in what we do.

What do we do in the sacred liturgy? We participate. That's a word we have heard a lot of since the fathers of the Second Vatican Council published the ''Constitution the Sacred Liturgy,'' almost fifty years ago. Full, conscious, and active participation in the sacred liturgy, they wrote, is the right and responsibility of all the baptized and the goal which is to be considered before all others in the reform of the Church's sacred rites.

We participate. We participate by song, by gesture, by posture, by procession, by listening, by seeing, and even by smelling the incense! But what lies behind all this active participation? What are we really doing when we participate in the celebration of the Eucharist, the source and the summit of our lives?

There's a curious phrase near the end of today's collect that can help us to answer this question. At Mass, the prayer tells us, we relive in remembrance the sacrifice of Christ.

The word for it in Greek is anamnesis. In Latin, the word is memoria. Jesus says it at the Last Supper, after he has given us his Body and Blood as food and drink he says, do this in memory of me.