The collects of Easter: The Seventh Sunday
---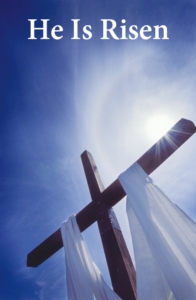 iStock photo
The Solemnity of the Ascension of the Lord is celebrated on different days in different places throughout the world. Sometimes it is celebrated on the fortieth day after Easter, the Thursday before the Seventh Sunday of the Easter Season. In other places it is transferred to the Sunday following "Ascension Thursday."

In the Metropolitan Province of Boston (and the provinces of Hartford, New York, Newark, Philadelphia and Omaha) we celebrated the day the Lord ascended into heaven on Ascension Thursday; this commentary is about the Collect or opening prayer for the Seventh Sunday of Easter:

Graciously hear our supplications, O Lord,

so that we, who believe that the Savior of the human race

is with you in your glory,

may experience, as he promised,

until the end of the world, his abiding presence among us.

Notice how, even though we have already celebrated the Ascension of the Lord, the collect refers to day on which "the Savior of the human race" ascended to dwell in glory at the right hand of the Father. Indeed, the whole prayer is a meditation on what that blessed event means for us.

The prayer centers on the parting words spoken by the Lord to his disciples before he returned to heaven, that he would be with them until the end of the world.