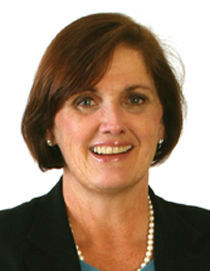 Thanking those who support the mission
---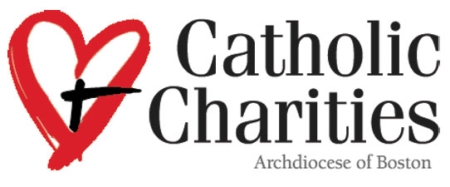 During the spring fundraising event season, Catholic Charities is not only provided with the incredible opportunity to gather and celebrate the work we do and the clients we serve across Eastern Massachusetts -- we are also provided with an opportunity to thank those who help us achieve our mission of building a just and compassionate society rooted in the dignity of all people.
This year, Catholic Charities Laboure Center honored the Massachusetts Convention Authority and its executive director Jim Rooney with the Laboure Service Award for their support not only of our work, but for all that they do in the community. Catholic Charities North presented Rita and Ed Collins with its Longtime Partnership Award in recognition of their more than 30 years of volunteer leadership and support. In addition, Father Gerard Dorgan and St. Mary of the Annunciation Parish in Danvers received the Mutual Partnership Award, in appreciation for their friendship and mutual service to the families and communities served by Catholic Charities North.
Carol and Bob Witt were honored by Catholic Charities South, receiving the Peggy Simons Care and Compassion award in recognition of their dedication to their family friends and faith, as well as their commitment to service, while Merrimack Valley Catholic Charities presented its Partners in Mission award to Father Paul Ritt and St. John the Evangelist Parish in North Chelmsford in recognition of the many ways in which the parish enriches our work.
As we do each year, Catholic Charities presents our Justice and Compassion Award -- an award that recognizes someone who embodies the values of charity, compassion and service to those in need -- at our Spring Celebration. This year, we were delighted to present Rev. Gloria White-Hammond, M.D. with the Catholic Charities Justice and Compassion Award.
Dr. White-Hammond's community service spans three decades and two continents. A graduate of Boston University (AB, 1972), Tufts University School of Medicine (MD, 1976) and Harvard Divinity School (M Div, 1997), Gloria is currently the Co-Pastor of Bethel AME Church, Boston, Executive Director of My Sister's Keeper,
www.mskeeper.org
, and a retired pediatrician from the South End Community Health Center.
Gloria's work has long been focused on strengthening families, and particularly on providing opportunities for young women to reach their full potential. Whether the young women live in Greater Boston or in the war-torn regions of the Sudan, Gloria has worked collaboratively, creatively and tirelessly to empower women and has contributed much in the effort to create a more just and compassionate world.
Page 1 of 2