Boston Order of Malta leads annual pilgrimage to Lourdes
---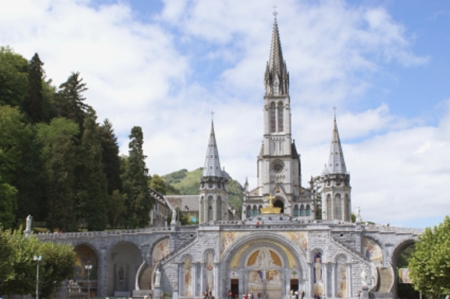 iStock photo
BRAINTREE -- Ten-year-old Luke Dillon was excited to visit Lourdes, France -- not as a tourist, but a pilgrim seeking healing.

The 950-year-old Order of Malta brought Dillon and 50 others with debilitating conditions or sicknesses to experience the healing waters in Lourdes, France, as part of their annual pilgrimage, May 2 through May 8. The 27th annual pilgrimage was run by 1,800 members of the American Association of the Order of Malta, the branch of the group in the United States.

Luke has muscular dystrophy that keeps him bound to a wheelchair, so he felt very excited for the trip according to his mother, Dawn Dillon.

"About two weeks before he kept asking, 'When are we going? When are we going?" she told radio host Scot Landry on the Good Catholic Life radio show on May 14.

Luke and his mother emphasized that the trip to Lourdes with the Order of Malta was "not a vacation."

The trip took Luke and his mother from Newark, N.J. to France, with no immediate rest upon arrival. The trip included visits to the Rosary Basilica, St. Pius X Basilica, and to the Grotto of Massabielle in the Sanctuary of Our Lady of Lourdes.

Luke said he especially enjoyed the visit to St. Pius X Basilica. He described how the location captured his 10-year-old imagination.

"It is designed to look like the belly of the whale, like you are Jonah in the belly of the whale," Luke said on the radio show.