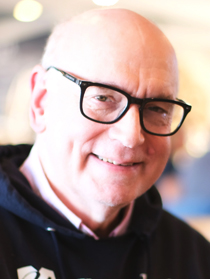 The saints go marchin' in
---
On May 10, the Vatican proclaimed the heroic virtue of two Americans: Sister Miriam Teresa Demjanovich (1901-1927) from Bayonne, N.J., and Bishop Frederic Baraga (1797-1868) of Marquette, Mich. These two new "venerables" now each need an approved miracle to be proclaimed "blessed," and then another fresh one to be proclaimed "saint." While in a future column I hope to write about Bishop Baraga, for now I want to concentrate on Sister Miriam Teresa, the closer to us in time and space.
Sister Miriam Teresa died at the young age of 26, and lived her life entirely between Bayonne and Elizabeth, N.J. The daughter of immigrants from Slovakia, she was an Eastern-rite Catholic who entered the Sisters of Charity at age 24. A novice contemplative in an active religious order, she ghost-wrote a series of spiritual conferences for the nuns, given by her spiritual director, a Benedictine priest. In some ways, she is an American Little Flower, also named Teresa, given to mystical experiences, and dying at a young age. St. Therese of Lisieux was canonized in May, 1925, just two years before Sister Miriam Teresa died.
After her death, her brother, who was a priest, edited and published her conferences in a book entitled "Greater Perfection," revealing for the first time that she was indeed the author. Here's a sample:
"The reason we have not yet become saints is because we have not understood what it means to love. We think we do, but we do not. To love means to annihilate oneself for the beloved. The self-sacrifice of a mother for her child is only a shadow of the love wherewith we should love the Beloved of our soul. To love is to conform oneself to the Beloved in the most intimate manner of which we are capable..."
"The imitation of Christ in the lives of the saints is always possible and compatible with every state of life. The saints did but one thing -- the will of God. But they did it with all their might. We have only to do the same thing; and according to the degree of intensity with which we labor shall our sanctification progress. We shall attain that height of glory in heaven that corresponds to the depths of the humility we have sounded on earth. The harder you hit a ball on the ground, the higher it rebounds. The perfection of humility is the annihilation of our will, its absolute submission to the divine in every least detail. That is what made Joan a saint. And Teresa, too."
Page 1 of 2