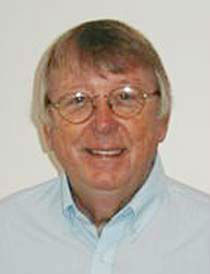 Baseball's first term report card
---
Pounding along the back stretch, Baseball approaches the first major marker. By Memorial Day, roughly a third of the season is in the books; usually enough of a sample to distinguish the contenders and pretenders, wise guys and bums. Yet, some seasons are deceiving. Might this be one of them?
At this first marker, the leaders are the Orioles, Indians and Rangers in the AL; Nationals, Reds and Dodgers in the NL. Wild card leaders, for the moment, are the Rays and Yankees in the AL; Cardinals and Marlins in the NL. Keep in mind that under the dumb new format there will be a life or death wild-card showdown to complete the playoff field; another triumph for the age of gimmickry. But we get ahead of ourselves.
Two current leaders -- the AL West Rangers and NL West Dodgers -- will hold up. Of the others that maintain an early edge only Tampa and St. Louis look fairly safe. We retain faith in the Rays' pitching and leadership. As for the Cards, they tend to find a way. It's in their DNA.
No other AL team looks equal to the Rangers who would be defending champs were it not for last autumn's embarrassing World Series meltdown. That fiasco may be presumed to have toughened them, for their edge has been patently nasty this season. Only the Angels -- now belatedly getting their act together -- might give them much guff. In the NL West, the Dodgers, freed of the shackles of the preposterous Clan McCourt, are breezing. You continue to wonder why Joe Torre walked away from this fire-wagon. The only major reservation is that Torre's successor, Donnie Mattingly, is unproven at championship managerial level which is where Rangers' Washington foundered, just last year.
At early marker, the Rangers and Dodgers both enjoy seven-game leads and that's mighty impressive when you consider a spread of less than six games covers the entire AL East while only four games covers the NL East. We'll not be dumb enough to declare it's over in the West. But it may be.
It's also "over" in the opposite and most onerous sense of that word for at least three woebegone franchises; the Twins who've suddenly fallen on evil days, the Padres who've rarely known anything but, and the Cubs who -- impossible as it may seem -- are finding new and exciting ways to get worse than ever. Was this part of the dashing and daring Theo Epstein's shrewd calculation when he jumped ship in Boston?
The Cub's story just gets goofier. Their latest flirtation with redemption under Lou Piniella having been finally and totally quashed, Epstein has vowed to go back to square one and rebuild from the bottom. He'd seem to be just about there after dumping much shopworn talent he inherited, mainly for prospects. On Memorial Day, the Cubs snapped a hideous 12 game losing streak -- their worst skid in 15 years -- by outlasting the equally awful Padres. They've reached another nadir in their 104 year exile. Although still a young man, there may not be enough time for Theo to find the answer.
Other teams that might consider conceding -- possibly even before Father's Day -- include the Royals and Rockies. But there's enough young talent surfacing to raise legitimate hopes in KC. They could yet surprise folks, even this season. In the long run, Oakland's prospects are bleaker which might prove the final refutation of Billy Beane's "Money Ball" myth. With the franchise's hopes of moving to the booming Silicon Valley capital of San Jose now probably dashed, the A's look like baseball's most troubled franchise. Sorry, Billy.
On the other hand, a tree may be growing in Pittsburgh. Even as the bashful Bucco's strive to stretch their epic streak of losing-seasons into a third decade, a budding superstar rises to declare, "Enough is enough!" The chap in question is Andrew McCutchen, only 25, whose unlimited promise seems about to be fulfilled. He's hitting .342 and the Pirates have reached the marker dead-even at 24-24, although caution remains in order. They arrived last August at a game over .500 only to plunge back deep into the tank the last two months.
Other random notes on these first two-months:
Josh Hamilton: If the Rangers' Shoeless Joe Hardy variation can remain healthy, you're looking not only at a triple-crown winner but maybe the modern game's most stunning talent. There's a certain magical quality about Hamilton, only further dramatized by his celebrated personal demons. At the marker, he's hitting .381 and leading MLB both in homers and RBI; this despite being hobbled by a mysterious upper respiratory issue that recently had him on oxygen between innings of a game he nonetheless won with an extra-inning homer. The man's talent is scary. He may be The Story of the season.
Albert Pujols: Something of the flip side of the Hamilton phenomenon. He's long been great but the way he's begun meeting the demands of his new ten year, quarter of a billion dollar deal with the Angels is frightening. Leading up to the holiday he showed signs of breaking out, but his rocky start no less raises fears about what he might offer four years hence when he's 37 and still has six years at $25 million per annum left on that deal. He could become the poster-child of the long-term contract nightmare.
Page 1 of 2