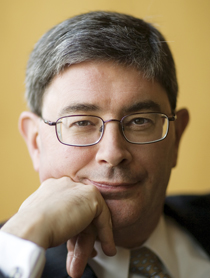 Charles W. Colson, R.I.P.
---
May 16, 2012 -- Back in the days when Chuck Colson was willing to run over his grandmother for Richard Nixon, I would have happily done the same to Mr. Colson. Well, that was then, and this is now. And over the past 20 years, I never met a more thoroughly converted Christian, a more ecumenically serious Christian, or a more tenacious Christian than Chuck Colson, who died on April 21. He was a man whom I came, not just to respect, but to love.

Our friendship and collaboration began in the early 1990s, when Herb Schlossberg, the evangelical author, buttonholed me at a Washington reception and expressed concern about the ongoing fracture between Catholics and evangelical Protestants, two communities that Herb thought should be working together to shore up America's public culture. I mentioned Herb's concern to Richard John Neuhaus; Neuhaus called Colson; and within a matter of months "Evangelicals and Catholics Together" was born.