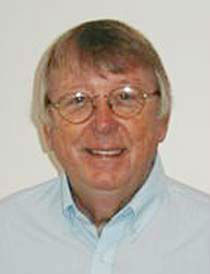 No-hitters
---
All of New York is agog, and it takes a fair amount of juice to get the worldly-wise sophisticates of lofty Gotham in this much of a lather.
The Mayor may proclaim a five-borough holiday, once he brings the soft beverage industry to its knees. Might a ticker-tape parade be in order next?
The Mets who in recent years have looked more than ever a sad-sack outfit wallowing deeply in Bernie Madoff's mad Ponzi's muck and mire, are again being acclaimed "Amazing."
All this the result of an odd sporting moment called, ''the no hitter.'' It could only happen in baseball.
Some background may be useful in the event your leisure time has lately centered on what may seem worthier pursuits, like devotion to the Celtics' quixotic playoff quest, or your annual re-reading of "War and Peace."
On a balmy June evening in the village of Queens, the New York Mets' oft sore-armed lefty, Johan Santana, defeated the defending world champion Cardinals, 8-0, scattering five bases-on-balls among the 134 pitches that he threw but allowing no -- we repeat, NO -- base hits. Or at least none that were ruled hits. Replays affirmed that a hard bouncer smote by the Cards' Carlos Beltran (an ex-Met) in the seventh inning (as the drama was approaching impossible heights) was really a fair-ball and legitimate double (nor was the call close).
But that's not how the ump saw it and if his judgment was blurred by a sentimental yearning to preserve an elegant moment that's his secret and so it shall remain. As for New Yorkers, they're not letting yet another blunder by a poor umpire spoil such a good story.
So Santana prevailed and when he finished with a dramatic whiff of Yadier Molina there was an explosion of raw glee in Queens unmatched since that unforgettable evening 26 years ago when Mookie Wilson's squiggly grounder squirmed through Billy Buckner's fragile wickets. For this was the very first no-hitter a Met had ever thrown. "So what?" says you. But here in the provinces we never suspected how much this deficiency had weighed on their self-esteem. Mets' diehards had somehow seen themselves as accursed Ishmaels aimlessly adrift in the lost hope of redemption. So for them, Santana's triumph was a biblical moment.
Said Jay Horwitz, the Mets' legendary public relations don who has been trumpeting their ups and downs for exactly 50 years, "It's almost like that.... 'Now I can die in peace' ....type of thing."
As another New York legend, Phil "the Scooter" Rizzuto, liked to say when faced with the inexpressible, "Holy Cow!"
And we thought all that stuff about "the Curse of the Bambino" had gotten a bit silly.
Actually, these stray no-hit items aren't so "odd." In baseball's interminable annals, there's been an average of more than two per year which reasonably qualifies them as "unusual" but hardly "rare." Red Sox hurlers have spun 20 and have had 13 spun against them. Earlier this season, hitherto unknown Phil Humber of the White Sox not only no-hit the Mariners but pitched a perfect game, and 'perfecto's' are significantly more difficult there having been only 19 in the modern era, dating back to 1901.
If there's no denying the journeyman Humber his magic moment the odds are strong that's all it will be; just "a moment." At 29, he started the season with a mere 11 wins and since his masterpiece six weeks ago he's won just one more. It would hardly be surprising if Mr. Humber found himself back in the minors next season. Another still active member of this illustrious perfect-game club is the little less obscure Dallas Braden of the A's. His 26 lifetime wins include a 2010 perfecto against the Rays but he's been chronically sore-armed since.
That many authors of no-hitters have been obscure, even "bush leaguers," says plenty about both the nature of the achievement and that innate mystery that makes baseball, among all games, most compelling. When you get right down to it, this game in its "Euclidian Geometrics" (John Updike's hallowed words) often defies reason. On any given day, something nutty can happen.
What do no-hit maestros Welden Henley, Bobbie Burke, Don Black, Nick Maddox, Mal Eason, Daffy Dean, Ed Head, Rex Barney, Cliff Chambers, George Culver, Don Nottebart, and our own Dave Morehead have in common? None of them won even 50 games in their entire careers.
After the White Sox' Charlie Robertson pitched a "perfecto" against Ty Cobb's Tigers in 1922 nobody turned the mighty trick for 34 years until the Yankees' Don Larsen famously broke the spell in the '56 World Series versus the Dodgers. Lifetime, Robertson was 49-80. As for Larsen, his magic moment kept him gainfully employed 14 years but he never escaped the shackles of ''unlimited promise,'' finishing just 81-91.
It's remarkable, really. Rookie Bill McCahan no-hit Washington for Connie Mack's A's in 1947 and subsequently won just five more games. The Braves' George Davis no-hit the Phils in 1914 winning only six more. In 1981, the Expo's Charlie Lea no-hit the Giants, finished with five wins, and promptly disappeared in '82. My favorite example, though, is the immortal Bobo Holloman. In his first start with Bill Veeck's legendarily awful '53 St. Louis Browns, dear Bobo no-hit the A's, won two more and slid into history -- along with Veeck's Browns -- at season's end. Bobo's lifetime log was 3-7, but gallant.
Page 1 of 2