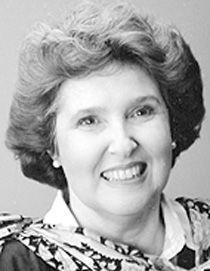 $3 million talents
---
My favorite parable is the parable of the talents. For me it is a constant spur to work harder, so that when my master comes he will say, "Well done, good and faithful servant."
It is interesting to note that this parable changed the meaning of the word talent. In ancient times a talent was a measure of mass, equal to the water required to fill a standard amphora--the clay jar used to transport goods. A talent of gold would have weighed about 130 pounds. Given the current price of gold that would be more than $3,061,695 -- truly a princely sum.
The plain meaning of the parable could be interpreted to send a message to those entrusted with wealth, whether their own or their employers, that they should invest wisely. Doubling an initial investment even over a period of several years is no easy feat. It requires hard work and wise decision-making, but the master does not consider his demand for profit unreasonable. He expects that his servants will make the effort and return his investment with a substantial increase.
On the other hand, burying our talent or capital is not looked on favorably. Of course, most of us don't have $3 million to invest, but it is amazing how many people are hoarders, accumulating stuff, piling it up in garages, basements, and attics until moths devour and rust corrodes. Such hoarding -- the burying of what we have been given -- is a sin. One has only to look at one of those television shows where hoarders are pushed to divest themselves of years of accumulated clutter to see the destructiveness of hoarding what we have been given.
Of course, the parable has a far broader meaning than a blessing on wise investment of material resources. The meaning of the word talent now refers to an ability or skill with which we are gifted. We are all given talents and we are required to invest them wisely and bring forth profits for our master -- doubling what we have been given.
Some may complain that they don't have even one $3 million talent, let alone five; but they do, because every baptized and confirmed Christian has been given the gift of the Holy Spirit.
Consider the words of St. James:
"If any of you lack wisdom, he should ask God, who gives generously to all without finding fault, and it will be given him. But when he asks, he must believe and not doubt, because he who doubts is like a wave of the sea, blown and tossed by the wind. That man should not think he will receive anything from the Lord, he is a double minded man."
Page 1 of 2