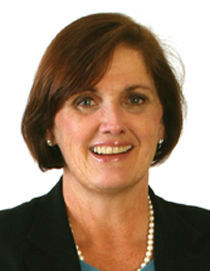 The importance of fathers
---
As we celebrate Father's Day on June 17, many of us remember and honor our relationships with our fathers, thankful for the many ways in which our fathers have supported and guided us along the way.

Sadly, this is not true for all of us, as we know that too many children today grow up with fathers absent from their lives. 2009 U.S. Census Bureau data finds that more than 24 million children live apart from their biological fathers. That translates to 1 out of every 3 (33 percent) children in the United States. Nearly 2 in 3 (64 percent) African-American children live in father-absent homes. One in three (34 percent) Hispanic children, and 1 in 4 (25 percent) white children live in father-absent homes. This is in startling contrast to 1960, when only 11 percent of children lived in father-absent homes.

The National Fatherhood Initiative, which was founded in 1994, works to "improve the well-being of children by increasing the proportion of children growing up with involved, responsible, and committed fathers." The Initiative's research tells us that children who live absent their biological fathers are, on average, at least two to three times more likely to be poor, to use drugs, to experience educational, health, emotional and behavioral problems, to be victims of child abuse, and to engage in criminal behavior than their peers who live with their married, biological (or adoptive) parents.