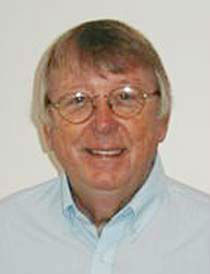 Ghoulies -- they are different
---
The dominant off-season story for the Bruins -- other than the fundamental issue of whether there will even be a season next season -- has to do with their whimsical goaltender who is threatening to pull a "Garbo."
Tim Thomas says he needs to escape the madding crowd and find a quiet place to contemplate the deeper meaning of things and "reconnect with friends and family," neither of which -- apparently -- includes his team and teammates. Nor does the fact that such a luxury might cost him roughly four million U.S. large seemingly deter him.
Given the nature of these sporting times it's reasonable to wonder what tricks Thomas might have up his heavily padded sleeves. Could this be a contract-renegotiation gambit? He's entering the last year of his rather team-friendly pact. Or is it a tactic aimed at manipulating a trade to some distant NHL outpost where his politics might be more compatible with the whims of the local populace? Scorning the White House and thumbing your nose at the President plays a lot better in the golden west.
But this is not your ordinary jock. Moreover, he's a goalie and there are no rarer birds in any game. When Tim Thomas declares it's simply a matter of his wanting to be alone, you probably need to believe him. Goalies are like that; especially the great ones. The tradition runs deep.
The Bruins have been down this road before. In the mid-fifties when holding your own in the Original Six was a delicate business they rolled the dice big-time and traded five worthy characters to Detroit for Terry Sawchuk, one of the greatest and strangest characters ever to play any game.
Though Sawchuk had backstopped them to three Cups in four years while compiling a goals-against average of under two per game five consecutive seasons the lordly Red Wings believed the incomparable but intensely temperamental Sawchuk was edging on burn-out and dumped him in 1955 on Boston, although he was only 26. The fact that they had a fabulous and much cheaper successor standing by in Glenn Hall made the decision easier.
With the Bruins, Sawchuk remained terrific. But lacking the gilded supporting cast the Wings had provided -- featuring such hockey divinities as Gordie Howe, Ted Lindsay, Alex Delvecchio, Normie Ullman, and Red Kelly -- the Bruins remained also-rans. Arrogant, aloof, and a definitive prima donna, Sawchuk was performing with customary brilliance but becoming impossible to live with his second season in Boston. In January of '57 he simply quit cold-turkey, claiming some vague malaise; possibly mononucleosis, although that was never affirmed by medics. He sat out the rest of the season with the Bruins somehow managing to reach the Cup Finals (where they dutifully lost to Montreal) with Don Simmons subbing for Testy Terry.
In that era when the owners exercised an iron-grip and the players had no rights, this was totally unacceptable behavior and quite enough to get a fellow banished back to Baffin Bay. But Sawchuk was Sawchuk, widely regarded a genius. Amazingly, the Wings welcomed him back and gave the Bruins a promising prospect named Johnny Bucyk for the privilege. In the end, the Sawchuk fiasco became a blessing for Boston thanks to "the Chief," one of the half dozen finest left-wingers in the game's history.
It was an odd business. Glenn Hall had proven as gifted as expected but he'd also proven yet another eccentric customer who got himself in such a nervous lather before games that he invariably had to regurgitate just before taking to the ice, night after night. It was all rather frightful. That's what led Detroit to peddle him to Chicago and re-immerse themselves in the Sawchuk melodrama, with all of its near Freudian dark-side.
The fragile but so often flawless Hall rebounded nicely to become known with a decided reverence as, "the Ghoulie." Insiders still maintain no net-minder was ever more technically skilled. Nerves are the eternal foe of goalies. There was the legendary Bill Durnan, driven near-mad by the stresses of goal-tending in Montreal. Jacques Plante, another Canadiens' immortal, was another fabled basket-case. Then there were all those promising kids destroyed early-on, like Mike Moffat, once of the Bruins.
Hockey buffs love to debate the question, "who was the greatest goalie of all-time?" But that's an impossible argument. For openers how do you compare modern net-minders adorned in space-age helmets and heavily protective layers of pads and garb who enjoy tightly enforced deference from on-ice officials with the old-timers (1960-1985, approx) who were protected by nothing more than thin plastic masks. And how do you even begin to compare today's guys with those astounding ancient warriors (prior to 1960) who wore NO masks, NO extra protection and even used thinner pads to allow for greater mobility and were fair game to ferocious adversaries if they dared wander from their crease because the game was more open then and fewer were offended by its inherent violence.
You cannot make any such comparisons and it's pointless to even try.
Page 1 of 2