The Pilot earns seven Catholic Press Awards
---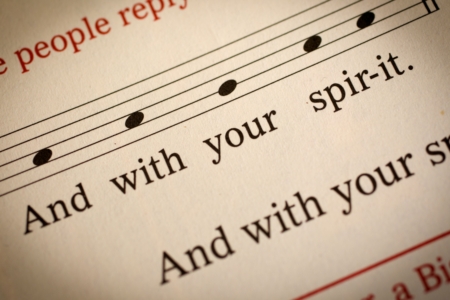 Pilot managing editor Gregory L. Tracy received second place for Best Photo Illustration in the 2012 Catholic Press Awards for his Dec. 2, 2011 front-page photo, "Parishes adjust to new Mass translation."
The Catholic Press Association of the United States and Canada announced June 22 that The Pilot had earned seven awards in the organization's annual Catholic Press Awards, making The Pilot one of the top award winners in this year's competition.

This also marks the 10th straight year The Pilot has brought home Catholic Press honors.

"With seven awards, The Pilot ranked 5th among the 64 diocesan publications that received awards this year. We are proud of our track record, which shows that, in recent years, every aspect of the publication -- news, opinion, photography, advertising, marketing, web and new media -- have been recognized by the Catholic Press Association," said Pilot editor Antonio M. Enrique.

Each year, the Catholic Press Association requests award submissions from Catholic newspapers, web sites, magazines and book publishers which are judged by a panel of independent experts for excellence. The awards were presented at the annual Catholic Media Conference held June 20-22 in Indianapolis, Ind.

Among the seven awards received this year was first place in the category of Best Editorial for "Maria is Still Talking" by Antonio M. Enrique and managing editor Gregory L. Tracy, published May 20, 2011. The editorial criticized the tax-payer funded website MariaTalks.com for its problematic content including providing teens with information on how to obtain an abortion without their parents' knowledge.