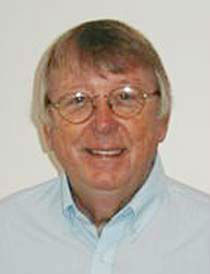 Cleaning the desk before the hiatus
---
Time again to round the bases and clear the decks before heading off for the annual fortnight's fling at the beach. The slate is heavy.
Summer Reading
And if you're looking for polished sporting tomes to lug with you to your favorite sand dune here's a matching pair you'll find hard to top.
Dick Johnson's "Field of our Fathers" is a splendid illustrated history trumpeting the centennial of our lyric little bandbox over in Kenmore Square, where modest observances continue. Johnson, whose devotion to the local scene inspires the sports museum he essentially founded, accounts for every jot and tittle of Fenway's life and times, faithfully.
In much the same spirit, Marty Appel's "Pinstripe Empire," fresh off the presses, is 600 pages of ripe yarns and anecdotal nuggets culled from the rich history of the team you most love to hate. After all, to properly loathe the enemy you must be properly versed in his every whim or fancy and all of this Mr. Appel -- long the Yankees' very smart and classy PR man -- commands with wit and wisdom.
Imbibe in both. If you feed on these treasure troves you'll be well-equipped to savor and hassle another century's madcap antics matching Athens and Sparta. But which is which?
NFL
Consider that when next we gather at the other end of this break pro-football will be back. Never has the NFL geared for another round of basic training at the summer camps burdened with more guilt, controversy, and doubt. By comparison, last summer's pre-season feature -- those angry labor wars -- begin to look like a picnic.
On top of the concussion backlash, the injury frenzy, the bounty fiasco, and the nasty lawsuit demanding special health benefits that the old-timers are mounting in federal court, come demands the association be expelled from the labor movement for "moral failures and conduct unbecoming a union." Clearly, when current players and owners merrily brokered their multi-billion dollar settlement last summer they left in their wake a very angry army of retirees now bloody determined to get even. The NFL is being pig-piled with bitter law suits.
Who can blame the old boys? They have no problem feeling justified, nor should they. For creating the bonanza that today feeds so many so well they received relative peanuts. But what really bugs them is that they now have to beg for medical assistance to treat the physical damage they sustained back when the game chose not to understand the inherent dangers of their unforgiving business. They can be excused for believing that back then the owners didn't give a hoot. That's what their law-suit is about.
Today's players and owners made a huge mistake under-estimating this anger. The vets are in a revolutionary fettle. They mean to change the game. They already have to a degree fast becoming striking. There's talk of drastically cutting back physical contact in camp and eliminating it altogether between games in the season. Full blown two-a-days are already largely history. Anyone for "tag"? That rumble you hear is of the lost legion of Lombardi's stomping the corridors of the hereafter in their own furious fettle.
MLB
Here's a last word on the Clemens case, by your leave.
It was not about whether the erstwhile "Rocket" belongs in the Hall of Fame. That's a whole different argument to be settled in a very different forum by people who have no connection with the law and in this discussion, it's pointless.
What it was about was Congress -- as if it had nothing better to do -- meddling where it ought not meddle. It was about federal investigators -- some of them over-wired zealots -- compiling a case based on the testimony of one highly dubious source. It was about the odious business of scapegoating one man to answer for the sins of a generation of his colleagues. It was about the many not on trial who should be defendants -- owners, managers, coaches, trainers, doctors, even journalists -- who blithely looked the other way, seeing only what they wanted to see for more than a generation. It was about a wrongly conceived and outrageously conducted investigation by a pompous politician that, as a legal instrument, was blasphemous. And when, pray tell, does Judge/Senator/Ambassador George Mitchell get asked to explain all that?
I was never a Rocket-guy, not even when he was the toast of the town. But for those who think Clemens cheated justice, consider this. It took him 54 months and untold millions of his own dough to stay out of jail and he will never clear his name, nor outlive the humiliation, nor enjoy the relatively petty honor of a berth at Cooperstown. One submits that's sufficient punishment for whatever 'crimes' he may have committed.
Whither Lance?
On the other hand, there's Herculean long-distance bike rider, Lance Armstrong. He's had an international posse of anti-doping gendarmes chasing him 15 years and the case they've mounted against him is greatly more detailed and responsibly sourced than anything ever served on a baseball player. They're after him again, even though he no longer does the Tour de France or any other bike gigs. But they still lust to seize his baubles and strike him from the record book.
Page 1 of 2