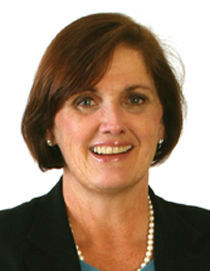 A safe place for women
---
Linda (not her real name) was 56 when we first met her in 1991, a slightly overweight woman with hazel eyes and light brown hair, clearly suffering from serious mental illness. One minute the daughter of a German-born lion tamer, the next, the niece of New York City Mayor Fiorello LaGuardia, Linda was 77, a white-haired version of her 56 year-old self, when she died this past spring of an arterial aneurysm.
A fixture in Cambridge's Central Square, for more than a decade Linda lined up with other homeless women for one of the 31 emergency shelter beds at Catholic Charities St. Patrick's Shelter in Somerville. The only emergency shelter program for women on the northern side of the Charles River, guests at St Patrick's are assured healthy meals, a hot shower, and a safe place to sleep overnight, all provided by our caring and dedicated staff.
St. Patrick's Shelter Director Nancy Kavanaugh knew Linda for nearly 25 years and says that Linda taught her much about mental illness, its impact on homelessness, and on the survival of the human spirit.
Describing Linda as a "wanderer" in her younger days, Nancy explained that as Linda grew older, St. Patrick's Shelter became her home. Nancy first noticed that when lotteries were held because the need for a bed overwhelmed supply, younger women would give their beds up for Linda, were she to have drawn the short straw and therefore be without a bed for the night. At the time, Linda was not the only older woman in need of a safe place to spend the night, so Nancy worked first to secure funding that assured a small group of older women beds for the winter.
In response to growing need, St. Patrick's developed a single room occupancy transitional housing program that provides a semi-permanent place for our guests to call home. These transitional rooms are primarily intended to house women who have become newly homeless, some losing jobs due to illness and therefore unable to pay their rent, some in financial trouble because their minimum wage earnings did not keep pace with the skyrocketing cost of living. Women accepted into the program must commit first to resolving the financial issues that contributed to their homelessness, then to saving two-thirds of their earnings for future housing.
Most women stay in our transitional program for two years. Our case manager works to guide women to self-sufficiency -- 90 percent of the women in the program successfully move on to their own apartments. The women who struggle most are those that have untreated mental health or substance abuse issues, often they struggle with both.
Page 1 of 2