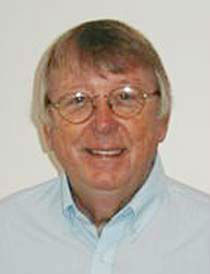 Overdue at Cooperstown
---
The recent annual Hall of Fame enshrinement party up at bucolic Cooperstown featuring the shamefully belated recognition of Ron Santo got me thinking again of all the needless and sometimes painful inconsistencies in this fascinating but deeply flawed process.
Santo, long the hard-hitting and slick-fielding third baseman of the Cubs who prevailed with such nobility in a lifelong and grueling daily battle with diabetes was a towering example of Hall of Fame virtues. What meaning does this shrine have if it is not about recognizing a candidate like Santo who played so well while dealing with such burdens?
It should have happened while he was still alive. What a joyous moment it would have been for a good man who yearned year after year for the call that finally came just a couple of weeks after he'd given up his good fight. The irony was bitter. It had always been recognized that he was Hall of Fame worthy and certain that he would eventually get elected. It was cruel and unusual punishment to deny a dying man his rightful honors, all in the name of mere "process." It seemed ridiculous with everyone agreeing there's something bloody wrong with any procedure that allows for so needless a blunder.
But what to do about it remains elusive. It's happened before and it will happen again. Much as they try to get it right -- and they do try hard -- this stuff happens. Because there are no precise definitions, no universally accepted criteria. It's all about the infinite variables of opinions and everyone has them.
Some years ago -- more no doubt than either of us wish to remember -- old comrade and fellow Hall of Fame observer Bob Ryan of the Globe offered his list of the dozen worthiest candidates who to that point in time were in his opinion still on the outside hammering on the door at Cooperstown. Eight of the chaps Bob nominated then subsequently got elected. Only hope my batting average is near as good. Following his format, here's my list.
12. Ken Williams: One of the more grievously forgotten old-timers was this stylish slugger of the St. Louis Browns of sainted memory. He was 30 by the time his big league career got rolling in 1920 after losing most of two seasons to army service in WWI. Excelling throughout the Roaring Twenties he finished with a lifetime .319 while intruding on Babe Ruth's dominance of home run honors by leading the AL with 39 in 1922. Has better numbers than at least a half dozen HOF outfielders.
11. Wes Ferrell: Substantially more deserving than Brother Rick who has long enjoyed Cooperstown privileges. Legendary temper may have hurt his cause but he was no less among the most fascinating pitchers of his hitting-dominate era winning more games for mediocre teams (Cleveland, Boston, Washington) than Lefty Gomez won for the almighty Yankees in the very same period. Wes won 20 or more six seasons while pitching huge innings until (not surprisingly) blowing-out his arm at age 30. He may have been best hitting pitcher of all-time. His omission borders on the sinful.
10. Cecil Travis: The great Senators' shortstop left for the Army at age 28, lost four full seasons, suffered severe frost-bite in the Battle of the Bulge, never managed to regain his skills, and was thus finished at 34, yet never complained. The measure of Travis was his last true season -- unforgettable 1941 -- when he hit .359 with 218 hits and was right behind Messrs. Williams and DiMaggio in terms of stardom. Honoring Travis would pay tribute to all the guys who sacrificed careers in WWII.
9. Carl Mays: Nastiest pitcher of his era (1915-1929) and also among the best at a time pitchers were getting pummeled in the rising rage of the lively ball. He was a submarine (underhand) pitcher and quite as dominant as Walter Johnson. Pitching mainly for the Red Sox and Yankees, he was 208-126 with a 2.92 ERA while seven times winning 19 or more with highs of 26 and 27 for the 1921-22 Yanks. Why wasn't this man elected 50 years ago? Because he killed Ray Chapman with one of his blazing fast-balls. Presumably, it was unintentional.
8. Luis Tiant: In his era featuring a glut of superior right-handers, he was second only to Bob Gibson as a big-game pitcher. He won more games than Bob Lemon, Catfish Hunter, Don Drysdale, Jim Bunning, Dazzy Vance, and -- yes -- the aforementioned Senor Gomez. Had one of the greatest pitching seasons of the modern era (post WW II) in 1968. Second to none in elan, he was simply a superb entertainer which is what it's all about. Is it not?
7. Gil Hodges: Like Travis, a noble and stoic victim of willing service in "the Great War." His three years with the Marines -- earning him a bronze star en route -- cost him five years in the Major Leagues. Yet he still finished with 1,921 hits, 375 homers, 1,274 ribbies, mucho fielding distinctions, and distinguished membership in the rarified ranks of "the Boys of Summer" of whom he may have been the most beloved, at least in Brooklyn. Also managed the "Miracle Mets" of 1969. What more do you want?
Page 1 of 2