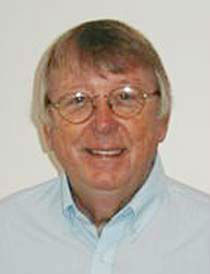 Overdue at Cooperstown
---
The recent annual Hall of Fame enshrinement party up at bucolic Cooperstown featuring the shamefully belated recognition of Ron Santo got me thinking again of all the needless and sometimes painful inconsistencies in this fascinating but deeply flawed process.

Santo, long the hard-hitting and slick-fielding third baseman of the Cubs who prevailed with such nobility in a lifelong and grueling daily battle with diabetes was a towering example of Hall of Fame virtues. What meaning does this shrine have if it is not about recognizing a candidate like Santo who played so well while dealing with such burdens?

It should have happened while he was still alive. What a joyous moment it would have been for a good man who yearned year after year for the call that finally came just a couple of weeks after he'd given up his good fight. The irony was bitter. It had always been recognized that he was Hall of Fame worthy and certain that he would eventually get elected. It was cruel and unusual punishment to deny a dying man his rightful honors, all in the name of mere "process." It seemed ridiculous with everyone agreeing there's something bloody wrong with any procedure that allows for so needless a blunder.