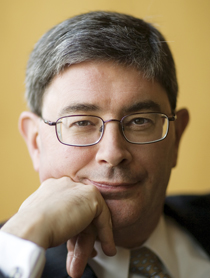 The reasons for 'partisanship'
---
Complaints that Washington-is-broken, which seem to have new intensity in recent years, often go hand-in-hand with laments about "partisanship" in politics. And, to be sure, there are reasons to be concerned about the functionality of our political system and its ability to address and solve some very serious problems. The present, sad condition of much of Europe, where a breakdown of (Christian) democratic culture seems to be leading inexorably to a breakdown of democratic politics and the substitution of government by technocratic elites (currently being previewed in Italy), is a cautionary tale for Americans.
"Partisanship" that concedes no possible rectitude or good will to the other party is obviously problematic; so is the self-righteousness and bullheadedness that help explain congressional gridlock. Yet there are at least two other reasons for what is often deplored as "partisanship," and those reasons are worth pondering in the summer before a national election.
One reason why governing is hard at the federal level is that the Framers deliberately designed our constitutional structure to make serious national decision-making difficult: meaning that serious decisions had to be rooted in a broad consensus. That's why we have the separation of powers, two houses of Congress, and the requirement of super-majorities for constitutional amendments. The tough calls are supposed to be made on the basis of deep, broad and carefully considered agreement.
The other reason is even more obvious, but it's rarely stated: 21st-century American society is deeply divided on certain basic issues. That divide reflects a serious rift in the moral-cultural fabric of our democracy.
The abortion issue comes readily to mind. Pro-''choice" America is all-in for abortion-on-demand. It resists every possible restriction on the abortion license, even those regulations on the abortion industry that protect women's health, because it fears that one hard tug on one loose thread will unravel the entire legal structure created since Roe vs. Wade. That is why there is so little common ground on the question of abortion: while pro-lifers are, in the main, willing to work in steps to dismantle the Roe-defined abortion license--much as the classic civil rights movement worked incrementally to dismantle legal segregation--the pro-''choice" forces refuse to concede an inch of ground, fearing that any concession will lose them the entire battle. And if that means that your local Planned Parenthood clinic is subject to less legal and medical regulation than your local McDonald's, so be it.
Page 1 of 2