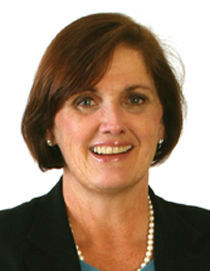 The Rodman Ride for Kids
---
It's that time of year again as bicyclists throughout Greater Boston are readying themselves for the Rodman Ride, including Catholic Charities Laboure Center's own Sister Maryadele Robinson. This will be Sister Maryadele's seventh Rodman Ride, and, as usual, she has been training faithfully for months to prepare for this non-competitive 25, 50 or 100 mile bike ride through southeast Massachusetts. A sports enthusiast, Sister Maryadele was thrilled to learn that Patriot's quarterback Tom Brady is the Ride's honorary chair this year, which will be held on Saturday, Sept. 29, 2012.
Don Rodman, local businessman, philanthropist, and member of the Catholic Charities Board of Trustees, has supported social service agencies that support at-risk children in Massachusetts for many years. Never forgetting his Mattapan roots, Don began the Rodman Ride for Kids in 1991 as a way to engage the community in this collaborative effort to raise much needed funds for non-profit organizations across the region, including Catholic Charities. The Rodman Ride for Kids' mission: "to have every kid in our communities live as we would want our own kids to live."
Kids like Bethany, a bright, engaging 15-year-old and newcomer to the community with nine younger siblings she not only helped care for, but also was committed to setting a positive example for. Bethany came to the Laboure Centers' T.E.A.M. (Together Engaging Adolescents through Mentoring) program in 2008 in search of a mentor who could be her own positive example by teaching her new things, taking her to new places, and helping her enjoy life to the fullest.
The goal of the T.E.A.M. program is to enhance the resiliency of youth by fostering increased self-esteem, school attachment, and the ability to make positive life choices. The program matches South Boston youth, ages 10-16, with caring, adult mentors who are asked to make a minimum one year commitment to the relationship.
Bethany was matched with Katie, a vibrant young social work professional with a passion for helping others. Katie, who helped support Bethany as she worked towards her many personal and academic goals is described by Bethany as having "always been there for [her] whenever [she] needed her. Whether it was just for someone to talk to, lean on, or simply hang out with." Bethany considers Katie not only a mentor but a part of her family.
Page 1 of 2