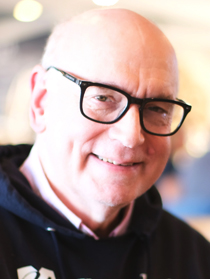 A good woman is not hard to find
---
My mother died at 12:05 a.m. on Sunday, the day of the Lord's Resurrection, Aug. 5, the feast of the dedication of the basilica of St. Mary Major in Rome, also known as our Lady of the Snows. She was 86 years old, leaving behind 12 children (out of 13--my sister Nellie died five years ago), 43 grandchildren, and 5 great grandchildren (6 if we count the one on the way).
Last week I discovered among her papers a statement of wishes that said simply: "Pray for my soul. More things are wrought by prayer than this world dreams of." Among my fondest recollections of her last days is praying the rosary with the family crowded into my mom's room at my sister Bernadette's house, with sisters and sisters-in-law and nieces and nephews joining in leading the Hail Marys, punctuated by tears and sobs, but with my mother radiating peace and joy, praying with a smile on her face, and fully conscious though on morphine for pain.
She had gone to daily Mass whenever she was able throughout her life, and had always prayed the rosary daily. When she said, "Pray for us sinners now, and at the hour of our death," she could have added, "If I said it once, I said it a million times." And her prayer was heard.
She was born in Washington, D.C. in 1925, and grew up in the Capitol Hill neighborhood, roller-skating as a girl in the 1930s in the foundation of the U.S. Supreme Court building that was then in construction. A real beauty who was also smart, she was the May queen at her parochial school's May procession when she was in 8th grade. She went to Notre Dame high-school adjacent to Gonzaga, also on Capitol Hill, and upon graduation went to Trinity College, the Catholic women's college adjacent to Catholic University.
She met my dad after he was honorably discharged from the Marines and attended Georgetown University after World War II, and they got married and had, as I said, thirteen children. I was the oldest boy and second in the lineup.
They often talk of her generation as the greatest generation. I can only say it's true. My parents lived through the Great Depression and the Second World War, and then selflessly produced the Baby Boomers, my generation, which sadly became the "Me Generation."
As my brother Doug noted in his eulogy at her funeral, my mom's life revolved around faith and family. In the 1960s, she was prefect of the parish sodality at St. Mary's in Rockville, Maryland. She was also a bit of a political junkie, and served for years as precinct chairperson of the Democratic Party, as if having thirteen children were not enough. I remember going with her in 1960 as a nine-year-old to distribute Kennedy-for-President literature.
In the thirty years or so between raising the first and last of us, my mother never had a vacation. The closest she got was when my dad took half of us camping for a week or two at Cape Hatteras in North Carolina. Then she would only have to care for six or seven of us. Her Christmas list was over 75 people, and that's just counting immediate family!
My mom was decidedly pro-life, and sometimes would go with me to the annual March for Life in Washington on the anniversary of Roe v. Wade. She was always there for me, and visited me in 1987 on my birthday while I was studying in Rome. She also accompanied me to Rome ten years ago for the canonization of St. Josemaria Escriva. She was 76 at the time! Among other things, we attended a Mass of Thanksgiving at St. Mary Major, on whose feast she would die. We celebrated her 80th birthday at Disney World, not because she liked Disney World but because her grandchildren did. She always had a smile on her face, as countless people attested at her wake and funeral.
Page 1 of 2