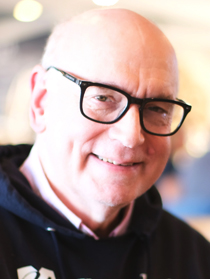 A good woman is not hard to find
---
My mother died at 12:05 a.m. on Sunday, the day of the Lord's Resurrection, Aug. 5, the feast of the dedication of the basilica of St. Mary Major in Rome, also known as our Lady of the Snows. She was 86 years old, leaving behind 12 children (out of 13--my sister Nellie died five years ago), 43 grandchildren, and 5 great grandchildren (6 if we count the one on the way).

Last week I discovered among her papers a statement of wishes that said simply: "Pray for my soul. More things are wrought by prayer than this world dreams of." Among my fondest recollections of her last days is praying the rosary with the family crowded into my mom's room at my sister Bernadette's house, with sisters and sisters-in-law and nieces and nephews joining in leading the Hail Marys, punctuated by tears and sobs, but with my mother radiating peace and joy, praying with a smile on her face, and fully conscious though on morphine for pain.

She had gone to daily Mass whenever she was able throughout her life, and had always prayed the rosary daily. When she said, "Pray for us sinners now, and at the hour of our death," she could have added, "If I said it once, I said it a million times." And her prayer was heard.