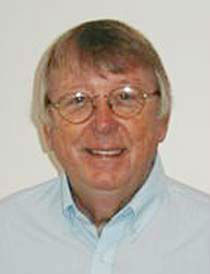 Beisbol marker
---
They are playing baseball's "September Song" but this year it's a melody more jangled than sweet. Baseball's epic upheaval is not confined to your own backyard, old Sport, although one recognizes that is probably not much consolation.
Expectations run high for a tumultuous drive down the stretch with all the right ingredients being firmly in place. As Labor Day dawned with the familiar fanfare pronouncing the drive to the wire the American League seethed with three genuine pennant races while in the two leagues, a total of nine teams were strongly contending for playoff berths via the infernal wildcard. Thus a dozen teams -- nearly half -- were very much in play with a month to go.
It's a lousy gimmick and it's deeply flawed, this "wildcard" stuff. But it is working, one reluctantly admits. The idea is to pump up September by means foul or fair and who cares whether those means are contrived, even bogus. All that matters is that the finish is frantic allowing it is hoped for baseball to swamp football in the endless battle for the sporting public's hearts and minds and also thereby setting up a post-season that might just take your breath away.
Last year's nutty finish with its spectacular final evening of regular season play is the new yardstick. It's hugely unlikely we'll have such great entertainment in consecutive years. The likes of the monumental pratfalls by the Red Sox and Braves that produced those magic moments last September occur only once a generation and then only if you're lucky.
But the latest bogus contrivance now to be unveiled -- the second bloody wildcard -- raises the chance of it. The madcap dash which is near certain to persist to the final few games -- could very well oblige a tie-breaker game or two in the six divisions. That would be followed by the one-game (in each league) life or death so-called "wildcard play-in," touted as a nightmare scenario even for those not obliged to deal with the awful tie-breaker. And then with nary a breather the grueling three rounds of actual playoffs begin, stretching into November. It will be a lot tougher being the wildcard.
The possibility that such runaway madness may be about to sweep the Republic has Czar Selig and his crafty cronies positively ecstatic. And the chances are good. After last year who would ever again say "never."
Hereabouts the only baseball that counts is, of course, played in the AL East where it's all about the Red Sox and Yankees with the division's other three patsies ordained to serve as their dutiful foils. So the only meaningful issue is the astounding disruption of this long so comfortable mandate featuring the total collapse of the Red Sox and the possibility -- seemingly growing by the hour -- that the Yankees, in the sincerest form of flattery, are about to imitate them.
There's no longer any disputing the depths the Red Sox have sunk to. They now rank among the five worst teams in baseball over the last full year of play. The tawdry burlesque of their latest west coast fling guarantees that in the final month it's only a question of whether they can salvage any dignity by occasionally beating a contender, thus keeping faith with the obligations of "the spoiler." If it's an unfamiliar role it's one they should try to respect.
Conventional wisdom holds how they perform as September's days dwindle down to a precious few will also determine Manager Bobby Valentine's fate but it's hard to believe that's not already set in stone. He's gone. While it's true this season's fiasco is hardly his fault, he's clearly been unable to even temper the disaster. If Valentine deserves better, few tears will be shed.
But you have to give the old rascal credit. He called it. When his troops, then still faintly within hailing distance, retreated from New York on their last visit, Valentine had the temerity to declare, "Maybe the Yankees won't make the playoffs."
It seemed the brash poppycock of a career wise-guy, running out the string defiantly. And with his team 10 games out, it also seemed rather ill-advised. But it wasn't. Valentine was on to something. Three weeks later it's clear this Yankee team, increasingly composed of the worn and the weary, is not of championship quality and may not even be of playoff/wildcard quality unless it gets completely healthy. With a month to go how much chance is there of that?
When back in early May it was first suggested here that this would be the year of revolutionary upheaval in the AL East, with the reign of terror jointly waged by New York and Boston since the dawn of the millennium about to come crashing to an end, I got a fair amount of flak; not so much from Red Sox adherents who were already sensing their beloved's inevitable folly, but from Yankee yahoos who eternally find such talk heretical. Moreover, they've long been dodging these rhetorical bullets. The decline and fall of the Yankees has been trumpeted relentlessly for a decade. But it may no longer be the wishful thinking of the envious.
Page 1 of 2