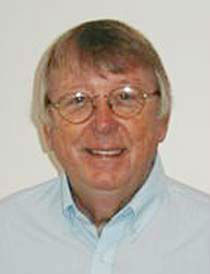 End of season picks
---
Time to harvest the usual conclusions, notions, laments and aspersions as the games of the long, long, regular baseball season dwindle down to a precious few.
For openers, I say bring Bobby Valentine back.
Wacky managers unable to button their mouths will always be the favorites of this failed sports writer. It's why I still weep at the memory of Boss Yawkey replacing Dick Williams with Eddie Kasko. Who would you rather have to quote; Connie Mack or Ozzie Guillen? I'll take an irreverent and egotistical manager in love with controversy every time.
Give the feisty Valentine his due. When he proclaimed his September roster "the weakest in baseball history," he may have been overstating the point a tad. Has he never heard of the St. Louis Browns, you wondered? But blatant overstatement is the coin of the realm for lovably feisty managers. Have you forgotten Earl Weaver's act?
Moreover, on closer inspection a scan of the lineup Valentine was obliged to field against Baltimore in games vital to the pennant race gives his bemusement considerable credibility. He had Messrs Lavarnway, Gomez, Aviles, Valencia, Nava, Podsednik, and Ciriaco -- all of whom save one (Aviles) languished most of the season in the minor leagues -- batting consecutively simply because he had no choice.
Unquestionably, Valentine is "a handful," but that hardly comes as "news." He's done nothing you shouldn't have expected given his heavily advertised track record and if he might have won a couple more games by being more diplomatic that wouldn't have altered the team's ultimate fate a soupcon. In my book, he needn't apologize for bruising stray egos. If only those poor boys whose feelings he hurt could have had the "privilege" of playing for Williams or Weaver. I say they deserve one more year of advanced infantry training under Sergeant Valentine.
Frankly, I'd further assert Valentine handled this season's epic meltdown over the last miserable third of the season with a reasonable combination of restraint, humor, and humility nor was he lacking in accountability. Bring him back, says I. They aren't going to win next year either. So we might as well be entertained.
Meanwhile down in the Bronx; the Yankees hang on by threads increasingly fraying even as speculation mounts about what manner of purge might be expected should they yet fade at the wire. Here's some suggestions of what might be on the burner should the worst-case scenario be realized.
Nick Swisher. While he seems to be emerging from his September swoon, there's no way the too streaky swashbuckler gets the nine-figure deal he covets in New York. Welcome to the free agent market, Nick.
Curtis Granderson. In another year, he may get to join Nick. Grandy's virtues as a class act are greatly appreciated as is his tailor-made for Yankee Stadium power-stroke. But not his batting average, now plummeting into the .220s, nor his strike-out totals, approaching 200 for the season.
Eduardo Nunez. His promise is dimmed by his intolerable defense.
Jaba Chamberlain and Ivan Nova. Patience is thinning. They're not alone. Phil Hughes ought not get too comfortable. Manager Girardi is safe but GM Cashman should be thankful The Boss is no longer the boss.
The most intriguing possibility, however, concerns Robinson Cano. As they approach the huge decision of how much to give him on how long a deal -- with the likelihood he'll be seeking near A-Rod money -- might they be wondering if he's overrated? He's batting around .200 in September. Hitting either third or fourth in a power-house lineup, he has 79 RBI. His average for the season with runners in scoring position is .228. His vaguely languid manner begins to unnerve. He's never been a "big-game" guy. In the galaxy of Bronx superstars, one is expected to rise to the moment. He has not. Grossly burdened with dumb contracts, how the Yankees handle this mega-dilemma should be fascinating.
All of which adds to the joy they are experiencing in Baltimore after 14 consecutive losing seasons, although with 10 games left -- as this is written -- it could all still crumble. And if it does, who would be surprised considering the team they field features just one bona-fide star (Adam Jones) and only one other regular hitting over .266 and a beat-up pitching staff laden with rookies led by a 12-game winner and bailed out by an admittedly superior bullpen that's been heavily over-worked.
With two weeks to go, the O's ranked eighth in the league in staff earned run average, tenth in runs scored, twelfth in team defense and have given up more runs that they've scored. But in extra-inning games they are 16-0, one win shy of an MLB record that's stood seven decades. Maybe that's tells it all.
Page 1 of 2