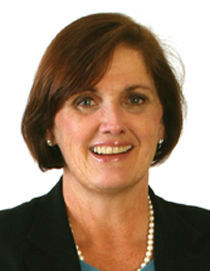 Behind the statistics lie real lives
---
This month, the U.S. Census Bureau released data on income and poverty in 2011 that shows that poverty remained unacceptably high nationwide. Forty-eight million individuals or 15.9 percent of all Americans lived below the poverty line.
The poverty level for a family of four in 2011 is defined by the Office of Management and Budget as those with annual household incomes of $23,021 or less. According to the 2011 Census data, about 11.6 percent of Massachusetts residents are living at or below this threshold.
To put that in perspective:
The Crittenton Women's Union Economic Self-Sufficiency Indicator which defines the real cost of housing, child care, health care, food, and transportation tells us that a single parent, living in Massachusetts raising one preschooler and one school aged child needs to earn $61,000 to cover basic needs. Two parents raising the same two children need $68,000 annually.
So, it is no surprise to us at Catholic Charities that the number of people coming to us for food, rental and utility assistance continues to grow even as the economy continues to slowly recover.
We often use the Yawkey Center Food Pantry as our gauge in these discussions, as it serves the Dorchester neighborhood, which has the highest rates of poverty in the city of Boston.
Catholic Charities distributed approximately 5,000 lbs. of food in one week from the Yawkey Center Food Pantry in pre-recession 2008. By 2011, that number had skyrocketed to 12,000 lbs. of food distributed a week.
Last month, Catholic Charities Yawkey Center distributed more than 60,000 lbs. of food averaging a whopping 16,000 lbs. each week.
At Catholic Charities, we see what the Census Bureau is reporting: more working families, finally moving from part time to full time employment, but still struggling with lower salaries than before, and with the growing cost of living outpacing their earnings.
This is true of Sarah, a working mom, who came to our offices in search of basic needs assistance. Not only was Sarah struggling to keep food on the table, her modest income of $600 a month was not sufficient to pay her monthly bills. With her rent in arrears, Sarah was facing certain eviction. The Catholic Charities case manager she met with was able to not only provide food for Sarah and her family, but was also able to help review Sarah's budget. In doing so, he discovered that Sarah's landlord had been overcharging the family for their rent-controlled apartment. The case manager helped Sarah successfully re-negotiate her rent, insuring that she and her children would be able to remain in their home.
Page 1 of 2