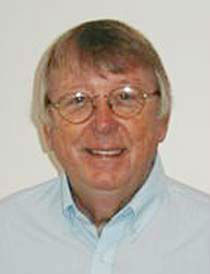 Red Sox All Timers
---
Among the many reasons to be thankful that the wretched 2012 season of your Boston Red Sox now passes into their checkered history is that we won't have the 100th anniversary of their faded relic of a ball yard to kick around anymore.
Give them credit. They milked the milestone of Fenway's uproarious first century for all it was worth. Was even the Republic's Bicentennial this big? In another hundred years we'll have the answer.
In the last of the celebratory contrivances which -- as brother Dan Shaughnessy has tartly noted -- management tenderly hopes have softened your displeasure with the franchise's descent into chaos, we were given with the requisite bells and whistles the all-time Fenway 40-man roster, as determined by an unwieldy electorate that included fans, front office officials, archival consultants, and even historians, according to management.
As is ever the case with such artifice, the results featured many silly quirks. Tris Speaker, arguably their greatest, all-round, everyday player didn't make the cut. Neither did his fellow Hall of Famer, Harry Hooper, with both being deemed inferior to Trot Nixon. Indeed! Another Cooperstown resident spurned was Rick Ferrell, edged out by the immortal Rich Gedman. Joe Cronin, a Hall of Fame shortstop but mediocre manager, makes the team as a manager not a shortstop. Jerry Remy has always been a great guy. But was he a better player than two-time batting champ Pete Runnels?
The greatest injustice may have been dealt to Manny Ramirez. Granted, Manny was an ingrate. But he was not the only one. Moreover, he unquestionably ranks stride for stride with Jimmie Foxx as the greatest of their right-handed sluggers. Manny got totally dissed and rendered a "non-person" presumably because he was naughty. And yet the equally mischievous Bernie Carbo, who has boasted of regularly playing "high," makes the first team as a pinch-hitter on the strength of one time at bat. Silly!
And how about the pitchers! Giving the nod to Bill Lee over Mel Parnell is ludicrous. Boo Ferris, Wes Ferrell, Carl Mays, and Billy Monbouquette also have grounds for complaint. You gotta give the "Spaceman" credit, though. A quarter of a century later he's still getting away with his thin and tired act.
But enough of the quibbling. It is what it is, just a gimmick quite harmless in the end. My real complaint is that however well intended such exercises only scratch the surface. Focusing all the attention on the "greatest of the great" ignores too many who have contributed mightily to this franchise's stature as one of the most colorful in all of sports; the bearer of a fabled ''mystique.'' The fact that much of that has been graced with folly only makes it more fascinating.
In this laborious "Fenway Centennial," there should be at least a little recognition of the mere ''characters'' too; not just the wild and crazy kids who amused us with their shenanigans but those stray innocent or luckless lads who got tangled in the odd historical moments and are forever remembered accordingly.
So here's my team of unforgettable characters composed entirely of chaps who have been callously left out and whose service in weaving Fenway's rich and quirky tale was especially notable.
Catchers: Moe Berg, Sammy White, and Haywood Sullivan. Moe, the linguist out of Princeton who became an OSS agent during World War Two, is a treasure any team would be proud to claim. He rarely played in his five seasons here but was so smart they didn't dare cut him. The zany Sammy White got bored with baseball and ran off to Hawaii. Haywood, of course, was the only catcher in the game's history with a lifetime .226 batting average who ended up owning the team. What a terrific group.
Pitchers: Eddie Cicotte starred in Boston before becoming a crook in Chicago. Wes Ferrell punched walls and kicked buckets and was known as "Burrhead." Ellie Kinder ran his car into a tree in Brookline at five o'clock in the morning. Frank Sullivan ran off to Hawaii with White. Maury McDermott thought he was another Frank Sinatra and, in the end, pitched like him. Courageously, Denny Galehouse was willing to take the ball in the playoff with the Indians in 1948, much to everyone's subsequent regret. Oil Can Boyd. If you remember him, what more can I say.
Also there was loveable Gene Conley. Tenacious as a Celtic, the Red Sox drove him to try to seek refuge in Israel. Who can figure? Like Red Ruffing before him, Sparky Lyle's Boston years were just a tune-up for real greatness in New York. In 1932, near-bankrupt owner Bob Quinn was about to sell Big Ed Morris to the Yankees for huge bucks only to have Morris get killed in a brawl at a South Carolina fish-fry. It was typical of Quinn's luck. Within months, he sold-out to Tom Yawkey.
Page 1 of 2