John E. Straub appointed chancellor
---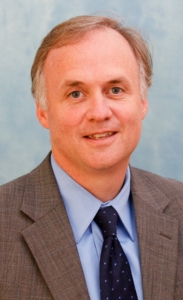 John E. Straub Pilot photo/Gregory L. Tracy
BRAINTREE -- Cardinal Seán P. O'Malley announced Oct. 3 that John E. Straub has been named Chief Financial Officer and Chancellor of the Archdiocese of Boston.
Straub has served as Interim Chancellor for the past seven months. A former special assistant to President George W. Bush and former associate dean at Harvard University, Straub joined the archdiocese in 2011 as Executive Director of Finance and Operations for Central Ministries.
As the sixth lay chancellor for the archdiocese, Straub succeeds former Chancellor James P. McDonough who concluded his service in March 2012. He will serve a term of five years.
In a release announcing the appointment, Cardinal O'Malley said Straub has been a wonderful addition to the leadership team in the archdiocese, bringing a diverse and experienced background to the position.
"The future of the archdiocese is bright because we have been able to recruit committed and talented people like John," the cardinal said.
Msgr. Robert P. Deeley, Vicar General and Moderator of the Curia, described Straub as "an outstanding CFO and Chancellor."
"He cares deeply about our priests, parishes and ministries. Please join us in praying for John's success and support him and his staff as they work in service to the Church."
Msgr. Deeley noted that, "When John was appointed to the interim position we explained that, within a reasonable period of time, we hoped that the position would be made permanent. During this interim period John has taken the opportunity to consult widely with the people we serve in the archdiocese, and has established some strong relationships which will be helpful to him as we move ahead."
In an interview with The Pilot, Straub said that financial challenges remained but that he was benefiting from the work of the previous chancellor who greatly enhanced stability in the financial management capabilities of the archdiocese.
"Things have reached a much more stable, financially sound place. It doesn't mean we are where we want to be but it means we have a strong foothold and foundation from which to move forward," he said.
"I get to enjoy the benefits of all the hard work and stability that came before me."
Outlining his priorities, Straub said his first is to support the pastoral planning process that is underway in the archdiocese.
"It is important for (us) to understand what that means and the impact for the archdiocese overall, understand that this is something that is going to change our vision, our processes and our capabilities for the next 50 to 70 years," he said.
He emphasized the role of his office in providing assistance to parishes during the implementation process as "we transform the parishes into the vision that is contained in the plan."
The next priority for Straub is to ensure the archdiocese continues to enhance its financial transparency and stability.
"The vicar general and I meet frequently, and finances are always a portion of those discussions as well as other strategic opportunities, but we want to make sure we continue to make great progress on that front," he said.
A third priority for Straub is to continue the outreach to the archdiocese's related entities, helping them strengthen their own financial management and transparency.
Straub explained that since he was appointed interim chancellor in March, his focus has been outreach to pastors and parishes, seeking to understand their needs.
"A majority of that time was literally outreach to pastors, learning much more about what their support needs are, their challenges are, what they are looking for assistance, their visions for their parishes, and then coming back and trying to figure out how we can support them, building a stronger bridge, not being viewed as a canonical office where I am the contract signer or the bureaucratic head."
Straub said he sees administrative efficiency in parishes as a means to enhance evangelization.
Page 1 of 2