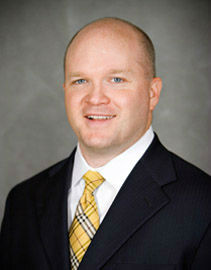 Welcoming newcomers with joy during this Year of Faith
---
As we get ready as a worldwide Church for the beginning of the Year of Faith on Oct. 11, our media team is beginning a series of profiles on parishes that are succeeding in important aspects of the New Evangelization. These profiles will be covered in this column in "The Pilot," on "The Good Catholic Life" radio program and in videos from the parish visits posted at
www.PilotNewMedia.com/parishprofiles
.
This past Monday we visited St. Albert the Great parish, one of five Catholic parishes in Weymouth (Immaculate Conception, Sacred Heart, St. Francis Xavier and St. Jerome being the others). St. Albert Parish was established in 1950 and had its first Masses in a bowling alley before the current church was built. Despite its relatively young age, the church building is the oldest in town as all the others have either been rebuilt or significantly renovated since.
On Monday's "The Good Catholic Life," we interviewed the pastor, Father Paul Soper; the parish pastoral council chair, Patti Perkins; the pastoral associate, Betsy Clifford; and the parish secretary, Rita Garufi. Patti, Betsy and Rita told stories of how they became part of St. Albert the Great Parish. Each indicated that the warm welcome they received when they were visiting made a huge impact in their decision to become part of that parish family.
This joyful hospitality and welcome is evident in many ways. The church is open from early in the morning until late in the evening because, as Father Soper articulated, it is discouraging when one wants to come and pray to find a church door locked. When you come for Mass, if you are a newcomer (as I was on Monday), the parishioners give you a warm smile and some come over to welcome you. Many of us have had experiences in life of showing up at a gathering where we know no one and how great it is when someone comes to welcome us and introduce us to others. It seems appropriate that we, as Catholic brothers and sisters, do this well. At St. Albert's, in the weeks leading up to Christmas and Easter, there are talks in church and columns in the bulletin that focus on the importance of welcoming all those that will be returning to the church on Christmas and to ask for prayers for them now. At funeral liturgies, Betsy Clifford organizes a team of greeters at the parish to let visitors know that they are always welcome at St. Albert's to continue to pray for their deceased loved one and for other prayer requests. They share information with them about their bereavement group, which often helps to reintroduce some people back into parish community life.
After this past Monday morning's Mass, which was beautiful for its music and for the heartfelt prayers offered during the General Intercessions, there was a reception in the parish hall -- which takes place every day! The parishioners introduced me to their parish's famous lemon scones that attendees take turns baking. This is the type of gathering where everyone knows your name and in which acquaintances and fellow parishioners become friends.
Page 1 of 2